In This Issue
Upcoming Events • Other NESEA News • Jobs Board • Community News • Featured Benefit

Special Pro Tour: Passive House Retrofit for Students & Professionals
When: Tuesday, June 7, 8:30am–12:30pm
Where: Salem, MA
Cost: Free
In partnership with The Compliance Mentor Group, NESEA has been awarded a grant to run a year-long career exploratory program bringing students from Boston-area voc/tech schools together with professionals in the high performance building industry. The program, titled BEST (Building Energy Scholars Team), will run during the 2022-2023 school year.
The BEST program organizers are offering a special Pro Tour of Salem Heights, a 283-unit affordable housing community located in Salem, MA. Participants will learn how the interdisciplinary project team worked together to plan and executive this ambitious deep energy retrofit, which will bring the project to passive house standards.
This event is designed for students and NESEA community members to learn more about supporting or participating in the program and for anyone interested in connecting with or mentoring emerging professionals with NESEA in the future.

Open Planning Meeting for BuildingEnergy Boston 2023
When: Tuesday, June 14, 4pm–5:30pm
Where: Online
Cost: Free
BuildingEnergy Boston is designed by and for practitioners (like you) in the fields of high-performance building and design, energy efficiency, and renewable energy. Share your vision and help to shape the 2023 event by attending the Open Planning Meeting. This event is free and open to all — NESEA Membership is not required to attend.
The meeting will be interactive and paced to allow thoughtful conversation with other professionals from around the Northeast. You will also learn how you can become a member of the Content Committee, which reviews session proposals and guides their development into high-quality conference sessions.

NESEA Board Service Virtual Happy Hour
When: Wednesday, June 22, 4pm–5pm
Where: Online
Cost: Free
Have you ever considered serving on NESEA's Board of Directors? Do you want to know more about how our organization is led? Then this virtual happy hour is for you!
Join the NESEA Board of Directors for an informal, informative conversation about serving NESEA. During this virtual event (BYOB), the board will walk you through the board member job description and application process, share their own experiences, and answer any questions you have.
Conference: BuildingEnergy NYC 2022
When: Thursday, September 15, 2022
Where: New York, NY (Convene Park Avenue)
Save the date for BuildingEnergy NYC 2022, which will be held on Thursday, September 15 in Midtown Manhattan. The trade show floor is more than halfway sold out, so if you are interested in exhibiting, contact Miriam Aylward at maylward@nesea.org to reserve your spot today!
View photos from the May 13 Pro Tour of a Carbon Neutral Geothermal Building in New Paltz, NY
View photos from the May 20 Pro Tour of a Cape Cod Hemp House in Harwich Port, MA
---

NESEA's New Strategic Plan: A Message from the Board Chair
"Strategic planning is an essential habit of a healthy, flourishing organization. It is an opportunity and an obligation to reflect on where we've been and to craft a vision of where we want to go. This is the case in times that are turbulent and fraught with uncertainty as well as those that are tranquil and secure. Our times are nothing if not turbulent and uncertain."
Read the full announcement from NESEA Board Chair Rachel White here.
Read NESEA's new 2022 Strategic Plan here.
NESEA Team Updates
We're Hiring!
Spread the word! NESEA is hiring a Program & Event Manager who is passionate about bringing people together to create community through programs and events. The ideal candidate does not need to have a background in high performance building or building science, but should have a background that includes program and/or event planning, especially multiple small events throughout the year. Learn more...
Staff Transition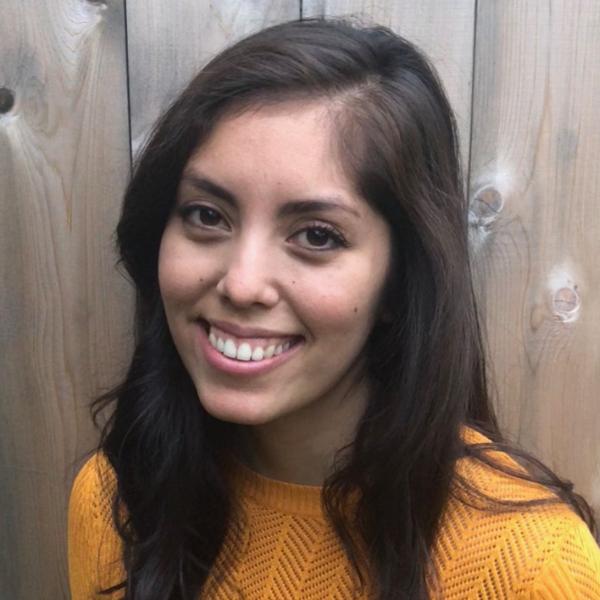 Please join us in wishing Jenny Goldberg all the best as she departs from NESEA. After 7 years at NESEA, most recently as Marketing Manager, Jenny is excited to be starting an MS in Sustainability at Tufts University. She has been an invaluable addition to the NESEA team and we are grateful for her contributions to the organization!
Welcome to Our Newest Member Organizations
See all member organizations on NESEA's Business Member Directory. Learn more about business, academic, and non-profit/government membership on our website.
---
The ability to post on NESEA's Jobs Board is a benefit of NESEA Business, Academic, and Non-Profit Membership. Members and non-members can also sign up to receive notifications when new jobs are posted. Here are a few of this month's featured jobs:
Managing Director of Workforce Development at MassCEC
Boston, MA - The Massachusetts Clean Energy Center (MassCEC) seeks a talented and experienced candidate to oversee all aspects of MassCEC's Workforce Development Programs, covering the organization's core focus areas: the buildings and transportation sectors, net zero grid, and coordinating with the offshore wind team to develop offshore wind workforce development strategy, programing and implementation, with a goal of ensuring we have a well-trained, qualified, diverse and equitable workforce to support the growing clean energy industry in MA as we work to meet our ambitious climate goals. Learn more...
Project Architect/Senior Designer at Juniper Design + Build
Portland, ME- Juniper Design + Build is an award-winning, woman-owned residential construction company. We design and build projects that are beautiful, highly energy-efficient, and long-lasting. We strive to use low carbon, natural materials as often as possible. We are seeking an upbeat, collaborative person who has completed a 5-year architectural degree program, or has a master's in architecture, and 5-10 years of experience. We are looking for someone who is passionate about design and the planet and is motivated to grow with our team. Learn more...
Project Manager at HELM Construction Solutions
Remote - HELM Construction Solutions is on a mission to revolutionize the building industry. We center the triple bottom line principles of planet, people, and prosperity and work to become a catalyst for climate justice. Our ideal candidate is an experienced project manager who has worked in high end residential and light commercial construction for a minimum of 10 years and can juggle managing multiple projects at the same time. Learn more...
---
Community News & Events
We'd like to help spread the word about upcoming member events and news items. Members can submit news items via this form or post events to our community event calendar, and we'll try to include them in the next NESEA Monthly.

Women in Green
When: Thursday, June 2, 1pm–2:30pm
Where: Online
Cost: Free
At Women in Green, we use our collective voice to help strengthen our work in an effort to rise further, faster. In its 11th year, Women in Green provides a space for leaders who are shifting the narrative on empowerment, access and impact. We will gather female leaders for powerful discussions and networking that remind us that each of us is a person of great influence. Learn more...
Design Better Buildings Boston Mini-Summit
When: Wednesday, June 8, 12pm–5pm
Where: Boston, MA
Cost: Free
Join Huber Engineered Woods for an afternoon of education focusing on designing and building better buildings. Attendees can earn up to 2 AIA CE Credits for attending this event. Boxed lunches will be served. Learn more...

PHN 2022 PASSIVE HOUSE FOR ALL
When: Friday, June 10 & Friday, June 17
Where: Online & Boston, MA
Cost: $175-$325
PHN 2022 is a national conference that will feature experts from across the interrelated disciplines of building efficiency, social equity, electrification, and embodied carbon. You can attend 100% online or attend remotely on June 10 and then attend the in-person event on June 17. We encourage you to come in person if you're inclined. The event will include over 25 sessions, a manufacturers expo, workshops, building tours, and multiple occasions for happy hour social networking. Learn more...
NEEP Summit 2022 - ScalingUP
When: Monday, June 13–Wednesday, June 15
Where: Baltimore, MD
Cost: $375-$650
We need rapidly deployable solutions that address climate change, provide good-paying local jobs, and accelerate the transition to a just clean energy future. Well that's great, but which policy, program, technology, and tools are already available that can be replicated at scale? Join us at NEEP Summit 2022: ScalingUP where we will focus on getting to scale with case studies, pathways, and tangible solutions in a collaborative, interactive format. Learn more...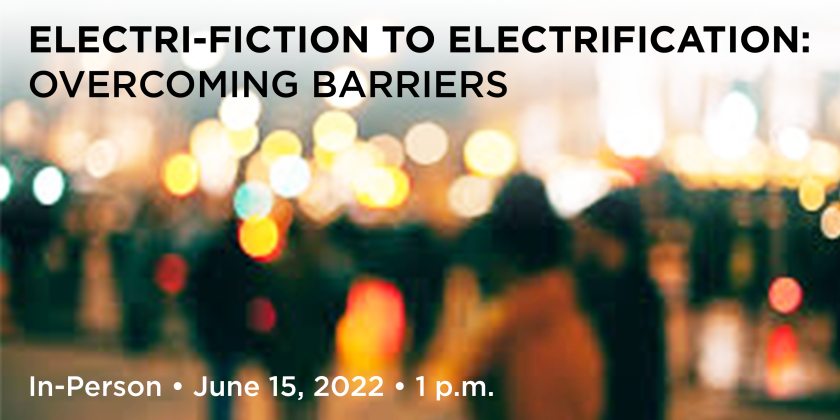 Electri-fiction to Electrification: Overcoming Barriers
When: Wednesday, June 15, 1pm–5pm
Where: New York, NY
Cost: $55-$75 (use the code ELECTRIFY for $10 off)
At Urban Green Council's 2017 conference, they noted that the path to electrification was cluttered with uncertainty, raising more questions than answers. In the past five years, we've gotten some answers (like when the right time to start electrifying is), seen dramatic shifts in policy, and made notable progress at the systems and grid level. But we haven't seen wide-scale market adoption yet. This year's conference tackles the remaining barriers holding us back, lessons learned from the few that have made the leap and how we can accelerate progress now. Learn more...
Building Tech Forum 2022
When: Thursday, July 7, 5pm-9pm
Where: Boston, MA
Built Environment Plus envisions a thriving and diverse community, creating a built environment of net positive systems of water and energy, of financial and social equity, and of ecological and human health. Which innovations in building technology are advancing us towards this vision? At BTF '22, green technology firms and building product companies will answer this question and explore the future of building science. Learn more...
RESNET HERS Rater Training
When: Monday, September 12–Friday, October 7
Where: Online
Cost: $2595 (funding available)
NEHERS is pleased to offer high quality HERS rater training classes in the Northeast. Their virtual HERS rater training classes have an online modules component, which includes all of the building science theory, and a "classroom/field" practical component on Zoom, which includes all of the hands-on practical training and testing that is necessary to prepare to pass the rater exams. This comprehensive package has everything a student needs to be well prepared to become a HERS rater. HERS Rater Training is the first step towards Rater Certification. Learn more...
---

Post on NESEA's Jobs Board
NESEA Business, Academic, and Non-Profit Members can share open positions on our Jobs Board. This is a great way to reach the skilled professionals in the NESEA community.
The postings are available for the public to view. Members and non-members can also sign up to receive notifications when new jobs are posted.
Subscribe to notifications (and post new positions) by visiting the Jobs Board (you'll need to log in to your NESEA account first).