In This Issue
Conference News • Other NESEA News • Jobs Board • Community News • Featured Benefit
BuildingEnergy Boston Open Planning Meeting
When: Wednesday, September 15, 4-5:30pm
Where: Online
Cost: Free
Share your ideas and vision for BuildingEnergy Boston 2022 at our Open Planning Meeting! Join Co-Chairs Anna Heath and Christopher Nielson in an interactive discussion to begin planning for next year's event. We want to know:
What new skills, knowledge, and solutions are most needed in the field today?

How can we step up our game to meet new challenges and opportunities?

What session topics and speakers would create an extraordinary learning experience at the BuildingEnergy conference?
You'll also learn how to become a member of the Content Committee, which reviews session proposals and guides their development into high-quality conference sessions. This meeting is free and open to all. Questions? Contact Ben Sachs-Hamilton, Conference Manager, at bsachs-hamilton@nesea.org.
NESEA Member Passes Are $135 for BuildingEnergy NYC!
Due to the shifting nature of the COVID-19 pandemic, including new guidance from the CDC for New York County, NESEA has made the decision to shift BuildingEnergy NYC to a fully virtual event. While we are disappointed to not be able to gather in person, we are also confident that we can make BuildingEnergy NYC 2021 a truly excellent event.
The conference will still take place on September 29 & 30, on a platform that prioritizes accessibility and connection. We are looking forward to providing top-notch accredited sessions (and recordings of all sessions), an inspiring keynote address, networking opportunities, and a vibrant and interactive Methods & Materials Showcase. You can earn CEUs for AIA, BPI, GBCI, PHIUS, RESNET, and NYS PE certification.
With member pricing, a Virtual 2-Day Pass is $135. Register today!
2021 NESEA Annual Meeting
When: Tuesday, October 19, 8-9am
Where: Online
Cost: Free
Join us for virtual breakfast at the 2021 NESEA Annual Meeting! Whether you've been a NESEA Member since the beginning or just want to learn more about NESEA's work and mission, this is the event for you. NESEA Executive Director Miriam Aylward, Board Chair Rachel White, and Treasurer Kate Stephenson will provide a report summarizing our last fiscal year (July 1, 2020 - June 30, 2021).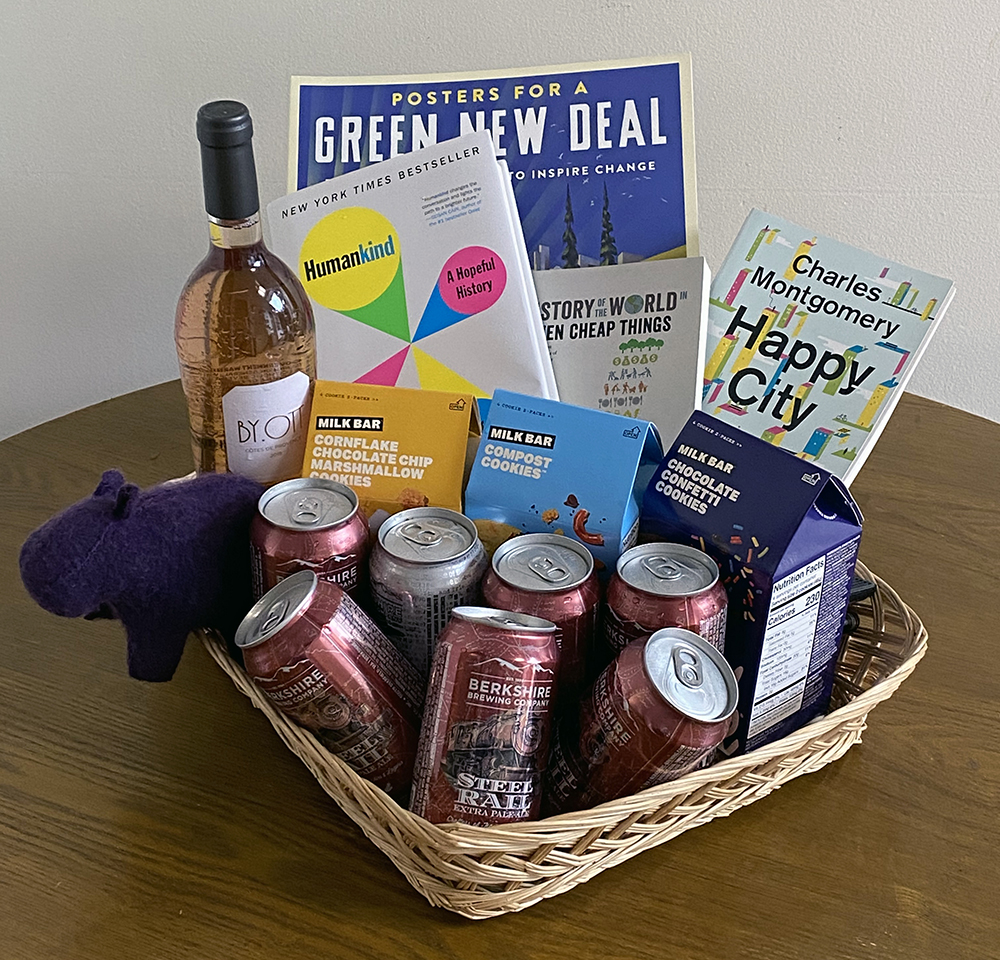 Thank You for Contributing to Our Strategic Plan
NESEA's Board, Staff, and Strategic Plan Working Group would like to thank our community for providing invaluable feedback that will help shape the next 5 years of NESEA's future as we develop NESEA's new Strategic Plan. Almost 200 people participated in the planning process by attending a focus group or completing our survey.
Congratulations to Jamie Wolf (Wolfworks), winner of our Board-curated gift basket!
Welcome to Our Newest Business Member
To see all business and academic members, visit NESEA's Business Member Directory. Learn more about business and academic membership on our website.
---
We are excited to announce a new addition to our Jobs Board: you can now sign up to receive notifications whenever a new job is posted. Subscribe to notifications by visiting the Jobs Board (you'll need to log in to your NESEA account first).
NESEA's Jobs Board and Resume Bank are resources for members looking for new jobs or to recruit new talent. Members seeking jobs can post to our Resume Bank. Business and academic members can search the resume bank for new hires and post open positions on our Jobs Board. Here are a few of this month's featured jobs:
Commercial Attaché - Construction & Green Building at Quebec Government Office in Boston
Boston, MA - Under the authority of the Québec Delegate to New England, the Commercial Attaché will facilitate Québec's business positioning in the priority sector of construction & green building throughout New England. They will develop strategies and action plans geared to the construction and green building sector and advise the Delegate on an overall course of action. They will also forge strong relationships in this priority sector with U.S. business leaders, trade and industrial associations as well as relevant financial institutions, government officials, think tanks, and business media representatives. Learn more...
Energy Rating Professional at Integral Building + Design
New Paltz, NY - Integral Building + Design is an independent company based in the Hudson Valley. Our team of building performance professionals is dedicated to improving the sustainability and resilience of buildings. We're seeking an individual who has high professional standards, is energetic and shares our core values of this mission-driven organization. This position will be responsible for performing energy ratings to certify homes and buildings to energy efficiency standards, including RESNET HERS, ICC Energy Conservation Code, ENERGY STAR, Indoor airPLUS, DOE Zero Energy, Passive House and other related programs. Learn more...
Energy Consultant at Center for EcoTechnology
Massachusetts - The Center for EcoTechnology is hiring an experienced Energy Consultant to work with homeowners across Massachusetts to identify energy efficiency and electrification opportunities. The Energy Consultant is responsible for educating homeowners on improving energy efficiency, performing diagnostic tests, installing instant savings measures, and explaining program offerings and incentives. As an Energy Consultant, you will calculate estimated savings for potential measures, produce reports outlining recommendations and applicable rebates, and motivate homeowners to implement recommendations. Learn more...
---
Community News & Events
We'd like to help spread the word about upcoming member events and news items. Submit news items via this form or post an event to our community event calendar, and we'll try to include it in the next Members Monthly.
Building Operators Certification Course at RCC
When: September 8–October 28
Where: Online
Cost: $1,895
Roxbury Community College is offering a Building Operator Certification® (BOC), the leading training and certification program for COMMERCIAL building engineers and maintenance personnel. Level I classes support the BOC operator skill standard by devoting significant content to the topics of HVAC controls, common opportunities for operational improvements, and building scoping for energy efficiency. Learn more about the course here. To register, email c4SBT@rcc.mass.edu.
Abode Selected for Decarbonization Pathways development
Abode Energy Management has been selected by the Massachusetts Clean Energy Center (MassCEC) to lead the technical development of a residential decarbonization assessment for the Decarbonization Pathways Pilot. To learn more about how this collaboration will bring decarbonization solutions to families throughout Massachusetts, read the full press release. Learn more...
Global Passive House Showcase: Harbor Village Affordable Housing
When: Wednesday, September 15, 7pm-8pm
Where: Online
Cost: Free
Come soak in some low carbon building design knowledge and inspiration at Passive House Accelerator's Global Passive House Showcase (formerly known as the Global Passive House Happy Hour), held every week. The September 15 event features NESEA Members Michelle Apigian and Beverly Craig! Registration information will be available soon. Learn more...

2021 Sustainability Symposium
Where: Online
When: Friday, September 17, 9am-2pm
Cost: $50–$100
Get ready for Green Building United's 11th Annual Sustainability Symposium! The theme of this year's conference is equitable decarbonization with sessions covering health, energy, and climate resilience. Learn more...
Live-Online CPHD Training
Where: Online
When: September 22-23, 29-30 & October 1
Cost: $1,650–$2,150
NAPHN's Certified Passive House Designer/Consultant course is the premier training program for Passive House building professionals working on residential, institutional and commercial projects. This is a core Passive House training and is appropriate for a wide range of building professionals and stakeholders that want to know the guts of what makes Passive House tick and build a foundation of knowledge to integrate Passive House to meet your personal goals. Learn more...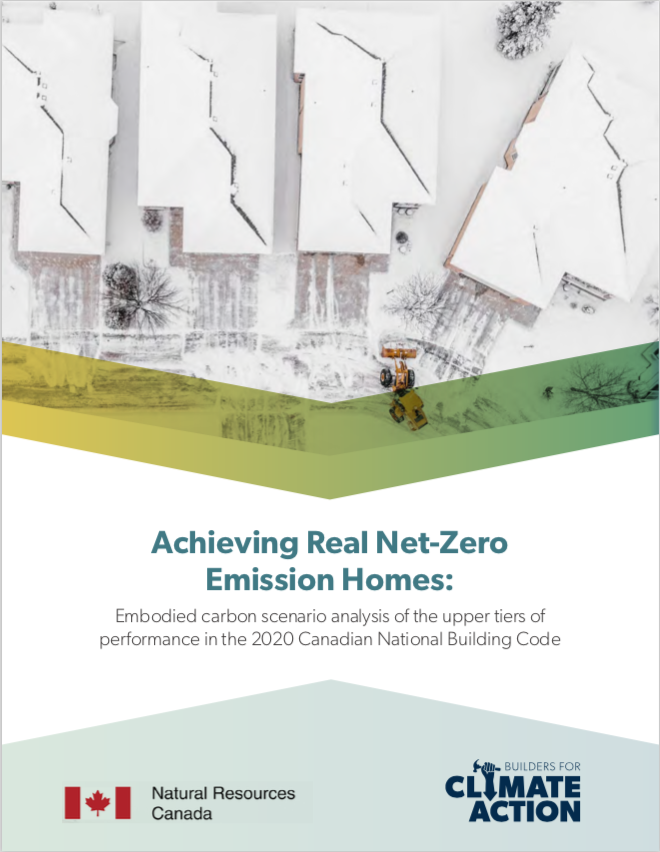 New Embodied Carbon Report from Canada
Natural Resources Canada and Builders for Climate Action have released a new report. To date, actions to reduce GHG emissions from the built environment focus entirely on operational emissions, as with Canada's performance tiers in the National Building Code. This study examines the scale and scope of those emissions arising from the manufacturing of building materials for the Canadian homebuilding sector, and shows that annual emissions could be between 8-20 million tonnes for new homes. Read the report.
MAIIC Seeks Organizational Partners
The Manufacturing and Industrial Innovation Council (MAIIC) is a Mayoral Industry Partnership that supports the sustainability and growth of New York's manufacturing and industrial sectors. MaiiC is seeking organizational partners to join efforts to educate the next Mayor and set of incoming NYC elected leaders to ensure they understand the importance of the industrial sector to the city's physical and economic well-being, and the vulnerability of the sector to policies that undermine its viability. If you are interested in joining MAIIC's efforts or discussing this campaign further, please email us at maiic.nyc.mail@gmail.com and let us know how you want to get involved.
---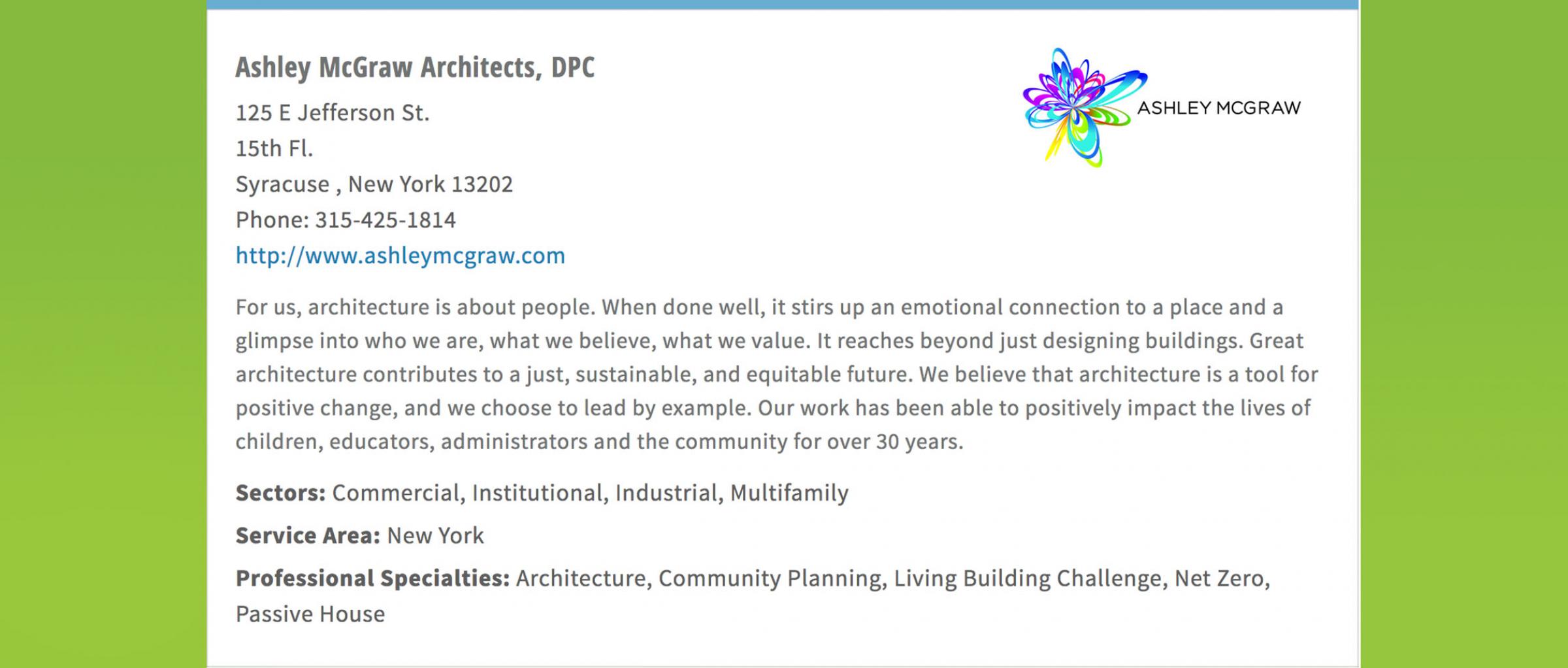 NESEA Business Member Directory
NESEA's Business Member Directory connects high-performance building and renewable energy providers with collaborators and customers throughout the Northeast. You can access the Directory in two ways:
Online: Users can filter by service area, sector, and professional specialty to find the precise services they are looking for.
In Print: The NESEA Business Member Directory is printed annually in the Fall issue of BuildingEnergy magazine, circulation 3750.
A listing in this directory is a benefit of NESEA Business or Academic Membership. If you would like your business to be included in the directory, join NESEA today as a business or academic member.
---