SolarFest 2021
Where: Online
When: Saturday, July 24–Sunday, July 25
Cost: Free (donations gladly accepted)
The 2nd online SolarFest will focus on arts, energy and change, featuring insights into government policy, the latest activism for climate justice, and restoring hope with inspiring and tangible paths forward as we quickly create a more sustainable world. This year's event features a keynote presentation by Bill McKibben. Learn more...
Scholarships Available to NZE Design Course
Where: Online
When: August 16–October 11
Cost: $4,500
Yestermorrow is offering a $250 scholarship to its Certificate in Building Science and Net Zero Design course. In addition to class meetings, students have access to pre-recorded lectures that they can view at their own convenience and live office hours with the instructors each week. Students can expect to spend approximately 15 hours per week engaged in coursework. Interested individuals can apply here. The discount will be automatically applied upon acceptance and registration.
UMass Amherst Offshore Wind Professional Certificate
The UMass Dept. of Environmental Conservation and Clean Energy Extension offer an online professional certificate in offshore wind for professionals and grad students seeking to prepare for industry career opportunities. Registration is now open for the Fall 2021 course: Offshore Wind Energy – Technology, Resources, Grid Integration, and Trends. Learn more...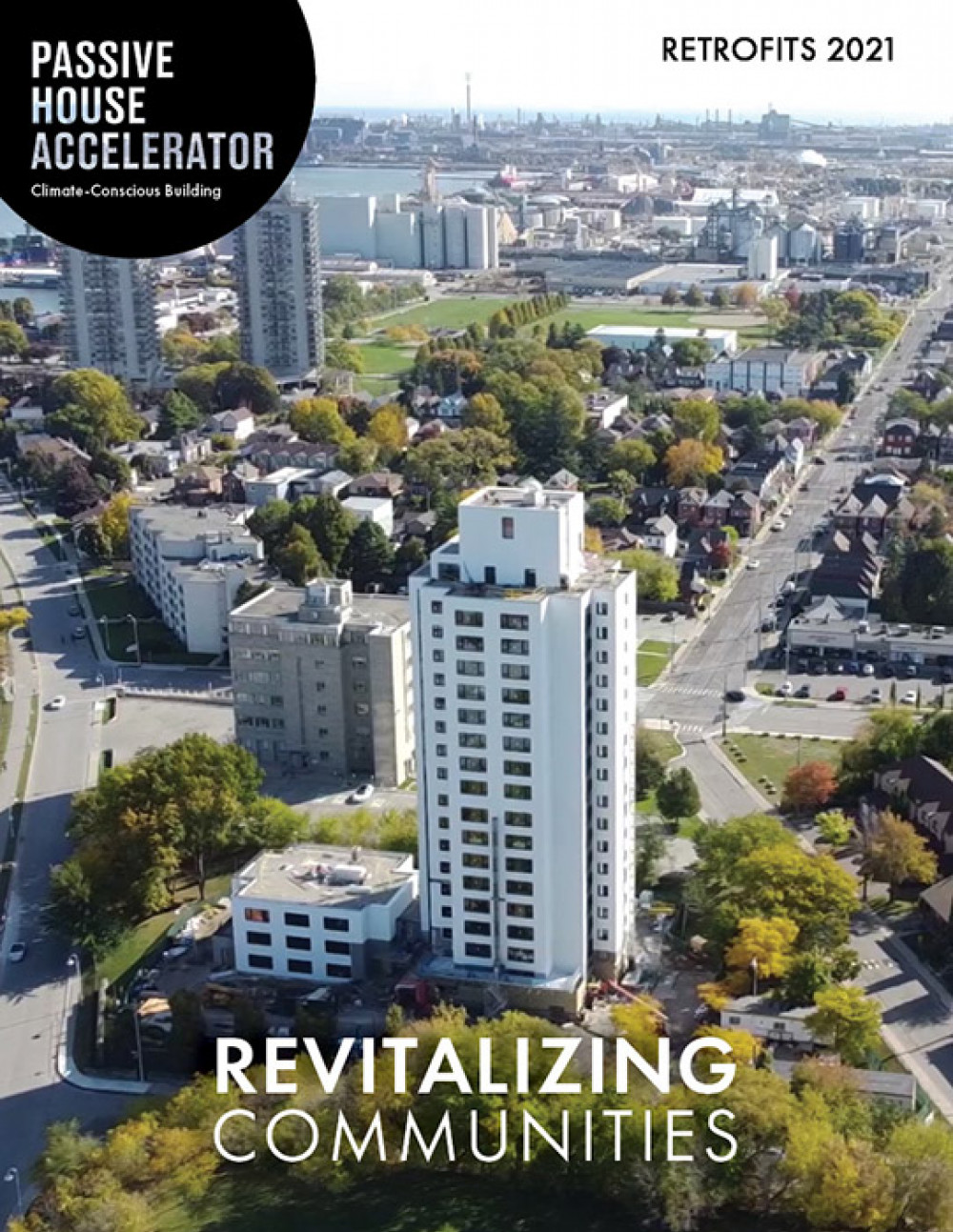 Passive House Accelerator Magazine
Passive House Buildings magazine is now Passive House Accelerator magazine and is available for download on the Passive House Accelerator website. The newest issue, Revitalizing Communities, is packed with retrofit stories from North America to Austria, individual case studies to industrialized retrofit programs, and loads of Passive House and retrofit news. Read it here.
National Lab Appliance Study
Be a part of an exciting study in energy research on home appliances! The Center for EcoTechnology, together with Lawrence Berkeley National Laboratory (Berkeley Lab), are collaborating on cutting edge research. This Berkeley Lab funded study will look at the gas and electricity usage of your home appliances to further energy research. If you qualify, our experienced team will study a non-intrusive method to ascertain gas use by observing the performance and energy consumption of up to 2 gas-using appliances and 3 electric-using appliances in your home. You could receive up to $575 for allowing the metering of appliances in your home. The study may need up to 6 visits with a total time commitment of up to 11 hours spread over a 12-month period. Learn more...