In This Issue
Upcoming Events • Other NESEA News • Jobs Board • Community News • Featured Benefit
BuildingEnergy NYC 2022 RFP Deadline: April 25
BuildingEnergy NYC will take place in-person on September 15, with the theme of Bridging the Gap. Those of us who work in building energy and sustainability are intensely aware of the gaps between where we stand now and where we need to be, as a sector and as a society. For this year's event, we are seeking session proposals that directly address those gaps, particularly in the following areas:
The Skill Gap
The Technology Gap
The Finance Gap
The Equity Gap
Learn how to develop a proposal in support of this year's theme here. The deadline to propose a session is Monday, April 25. You can use this planning sheet to prepare before logging in to your NESEA account to submit proposals.

Pro Tour: Mid-Rise Cross Laminated Timber Passive House
When: Friday, April 29, 1pm–5pm
Where: Boston, MA
CEUs: PHIUS & AIA pending
Cost: $25 for NESEA Members, $35 for Non-Members
This Pro Tour will showcase a 7-story mass timber CLT building, currently under construction. The project is poised to become the first of its kind in the Boston area, and attendees will tour the residences at the peak of construction, granting them a 'behind-the-scenes' look at this urban midrise. This building is being built for PHIUS certification and will provide the neighborhood with 34 units of market-rate housing. During the tour, the interdisciplinary speaker team will discuss the project goals, design process, construction and materials, and mechanical systems.
We expect this tour to sell out quickly, so don't wait to register!
Note: Attendees are required to be vaccinated against COVID. We will also require masks when inside except when eating or drinking.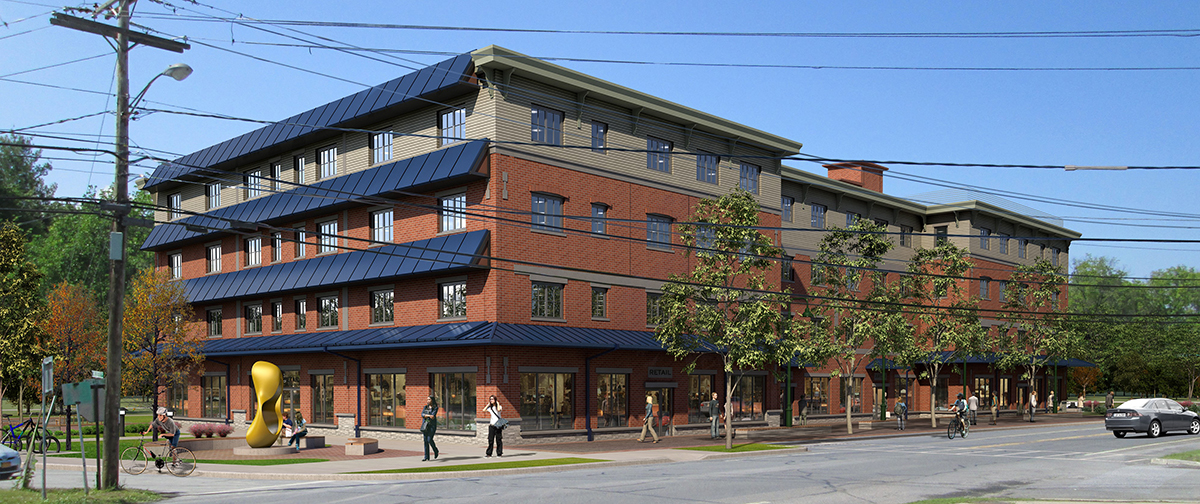 Pro Tour: Net Zero Mixed-Use Building in the Hudson Valley
When: Friday, May 13, 1pm–5pm
Where: New Paltz, NY
CEUs: AIA pending
Cost: $25 for NESEA Members, $35 for Non-Members
NESEA returns to the Hudson Valley for a tour of Zero Place, an award-winning mixed-use building, poised to bring the town of New Paltz 6 commercial and 46 residential units. After an opening presentation from our event hosts, attendees will rotate through several stations around the building, each featuring a member of the interdisciplinary project who will speak to their specific work.
The rooftop PV array of this building is designed to offset 100% of the onsite energy demand from the residential apartments and associated common areas, to achieve a net-zero performance target for the building's residents and owner.
This project was recognized as a Round One Winner in NYSERDA's Buildings of Excellence competition. This competition was launched in March 2019 and has awarded over $31 million to over three dozen exemplary new construction projects.
Note: Attendees are required to be vaccinated against COVID. We will also require masks when inside except when eating or drinking.
---
Give the Gift of Membership!
Looking for a great graduation or birthday gift? NESEA now offers gift memberships at the student, emerging professional, and standard individual levels. As a NESEA Member, your gift recipient will have access to exceptional professional development opportunities and career resources. They'll also gain access to a network of over 3000 individuals who are committed to NESEA's mission. Learn more here.
BuildingEnergy Boston 2022 Session Recordings
Thanks to all who joined us at BuildingEnergy Boston 2022! Conference attendees and NESEA Members can now view select session recordings from this year's event. You will need to log in to your nesea.org account before viewing the recordings. We are not able to offer CEUs for viewing session recordings at this time.

New Mentorship Program
Meet NESEA's Energy Leaders Fellows!
NESEA recently launched the pilot phase of the Energy Leaders Fellowship, a mentorship program for post-secondary students. This program pairs each student with a 1:1 mentor who is established in their field and within NESEA's community. Learn more about this new program and meet the 2022 cohort here.
Participate in NESEA's Workforce Development Initiatives
You'll soon be hearing more about NESEA's expanding workforce development and emerging professionals initiatives. To take on this work, we'll be recruiting volunteers from our community to lend their time and expertise to these efforts. The total time commitment depends on the role you'd like to take. As a practitioner, there will be multiple ways to participate in each program, including:
Be a Mentor
Offer a Venue
Present on a Topic
Join the Advisory Committee
We hope you'll join us in building a bench of NESEA community members to make these programs a reality. Please indicate your interest by completing this short survey. You can contact Florence MacGregor with questions at fmacgregor@nesea.org.
Advertise in BuildingEnergy Magazine
BuildingEnergy magazine is NESEA's annual publication for high-performance building and sustainable energy professionals and practitioners. Advertising in BuildingEnergy magazine is a great way to share your products and services with thousands of professionals across the Northeast and beyond. NESEA Business Members receive 15% off. Purchase an ad here or by contacting Ryan Dovenmuehler at ryan@eandmsales.com.
Welcome to Our Newest Member Organizations
See all member organizations on NESEA's Business Member Directory. Learn more about business, academic, and non-profit/government membership on our website.
---
The ability to post on NESEA's Jobs Board is a benefit of NESEA Business, Academic, and Non-Profit Membership. Here are a few of this month's featured jobs:
HERS Home Energy Rater at the Center for EcoTechnology
Massachusetts - The Center for EcoTechnology is looking for a HERS Rater with experience performing HERS ratings on single family and multifamily buildings. The HERS Rater will perform energy modeling, inspect buildings at all stages of construction or renovation, and perform diagnostic testing (including blower door testing, duct leakage testing, and ventilation testing), providing consulting on high performance construction throughout. They will communicate with and educate building owners, developers, architects, engineers, and contractors in order to help projects meet their energy efficiency goals. Learn more...
Program Administrators – Offshore Wind at MassCEC
Boston, MA - The Massachusetts Clean Energy Center (MassCEC) is a state economic development agency dedicated to accelerating the growth of the clean energy sector across the Commonwealth to spur job creation, deliver statewide environmental benefits and to secure long-term economic growth for the people of MA. MassCEC is seeking two motivated and organized candidates to join the team as Program Administrators. These positions will support MassCEC in accelerating the advancement of key decarbonization technologies and actions, furthering economic development in the MA clean energy industry, and helping to meet the Commonwealth's climate goals. Learn more...
Architect at Vermont Integrated Architecture
Middlebury, VT - Vermont Integrated Architecture, P.C. (VIA) seeks an architect or experienced designer with approximately 7-10 years of experience with design and construction documentation for sustainable residential, commercial, and institutional projects. Position requires excellent communication skills, strong proficiency with Revit production of technical drawings, detailed knowledge of building construction and construction documentation and related systems, and experience managing and mentoring designers and junior architects. Must be a team-player and share VIA values with respect to sustainability, community, and design excellence. Learn more...
---
Community News & Events
We'd like to help spread the word about upcoming member events and news items. Members can submit news items via this form or post events to our community event calendar, and we'll try to include them in the next NESEA Monthly.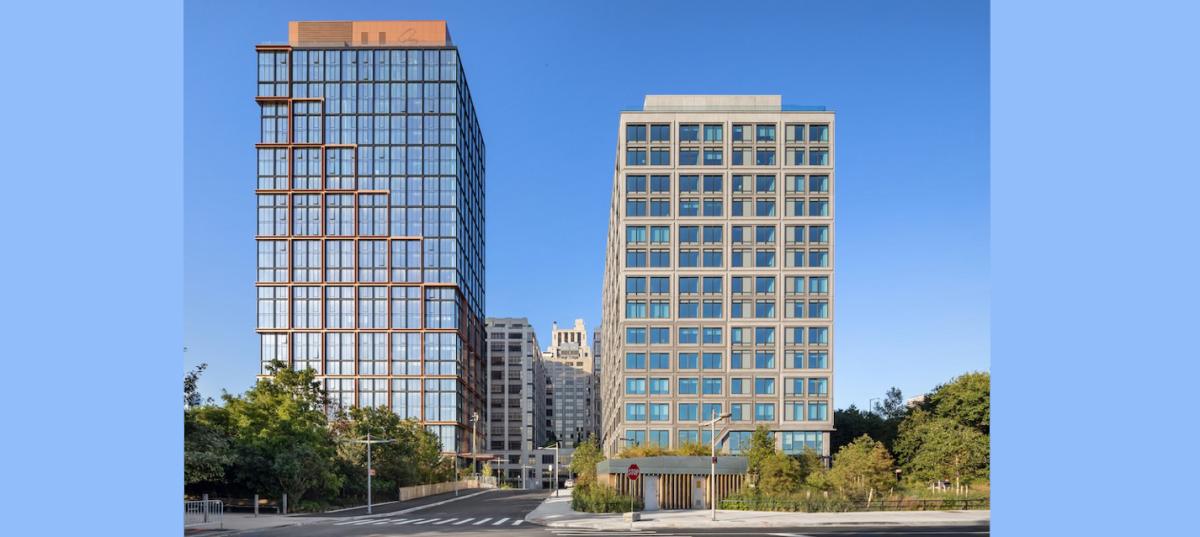 Sustainability and Innovation: Foundations of Québec Success in Construction
When: Wednesday, April 13, 8:30am-4:45pm
Where: Boston, MA
Cost: Free
Join leading Québec companies Lumenpulse, Float4, Walker Glass, Groupe Lessard, De la Fontaine and Adfast for a complimentary day-long opportunity to earn HSW and CEU credits and learn how manufacturers from Québec are developing innovative building solutions for differentiated design and better sustainability in the construction industry. Learn more...
50 Years of Sustainability: Looking Backward, Looking Forward
When: Thursday, April 14, 6:30pm–7:30pm
Where: Online
Cost: Free
To celebrate its 50th year in business, Steven Winter Associates (SWA) is partnering with Building Energy Exchange (BE-Ex) to present 50 years of past and future sustainability in the NYC area. In-person tickets are sold out, but you can join online for a series of presentations from local industry professionals sharing their perspectives of past and future sustainability initiatives and accomplishments. Learn more...
Pro Talk Live Sponsored by Benjamin Obdyke
When: Thursday, April 21, 9am–6:30pm PACIFIC
Where: Portland, OR
Cost: Free
Join Fine Homebuilding for our first ever Pro Talk Live event centered around high-performance home building and design. Learn from industry pros Tim and Bryan Uhler, Josh Salinger, and Lindsay Schack in this one-day, in-person expo. Hosted by Senior Editor and Pro Talk Podcast host Patrick McCombe, culminating in a Pro Talk Happy Hour networking reception. Learn more...
Deadline: Climate Ready Housing Program Application
When: Friday, April 22
Where: Online
Cost: Free
The goal of the Climate Ready Housing Program is to support projects that dramatically reduce carbon emissions. Funds from the Commonwealth's Economic Development Bond Bill have been earmarked for sustainable and climate resilient affordable housing. Year One represents a $1.6 million investment that will be leveraged competitively to support 2-3 highly rated projects that represent achievable and replicable approaches to very low carbon emissions focused on existing building renovations, with new construction projects to be potentially included in future years. Learn more...
Better Buildings By Design
When: Wednesday & Thursday, April 27 & 28
Where: South Burlington, VT
Cost: $100–$400
Better Buildings by Design is the region's premier design and construction conference, which features interactive learning about building durability, efficiency, and value for both residential and commercial projects. This annual not-for-profit conference sponsored by Efficiency Vermont brings together top talent in building technology and design from across the country, and helps keep Vermont-area professionals at the forefront of their fields. Learn more...
NEWIEE's 11th Annual Awards Gala
When: Thursday, April 28, 6pm-9pm
Where: Boston, MA
Cost: $200-$300
New England Women in Energy and the Environment (NEWIEE)'s 11th Annual Awards Gala will celebrate the accomplishments of women in the energy and environment fields! The Gala draws professionals (women and men) from across New England for an inspirational evening celebrating four awardees, distinguished women from New England who have driven change. The evening includes networking opportunities both before and after a seated dinner and the Gala program. This is an evening not to be missed! Learn more...
Sustainability Symposium
When: Friday, May 6, 8am–4:30pm
Where: Philadelphia, PA
Cost: $125-$275
Green Building United is excited to host the twelfth annual Sustainability Symposium, happening May 6th at Penn State at The Navy Yard. The Symposium is a full day of educational sessions covering innovative green building and sustainability topics and industry best practices, including topics such as Circular Economy/Zero Waste, Integrated Design, Financing, Carbon Neutrality, Indoor Air Quality, Passive House, Living Building Challenge, green stormwater infrastructure, 2030 Districts, and so much more. Learn more...
RESNET HERS Rater Training - Summer 2022
When: June 6–July 1
Where: Online
Cost: $2,595 (Funding Available)
NEHERS is pleased to offer high quality HERS rater training classes in the Northeast and has contracted with Performance Systems Development (PSD) to run our Summer 2022 training. We offer a comprehensive training package that includes everything a student needs to be well prepared to become a HERS rater. Our hybrid HERS rater training classes have an online component, which includes all of the building science theory, and a classroom component, which includes all of the hands-on practical training and testing that is necessary to pass the rater exams. Due to Covid-19, the classroom component will be conducted live over distance learning. Learn more...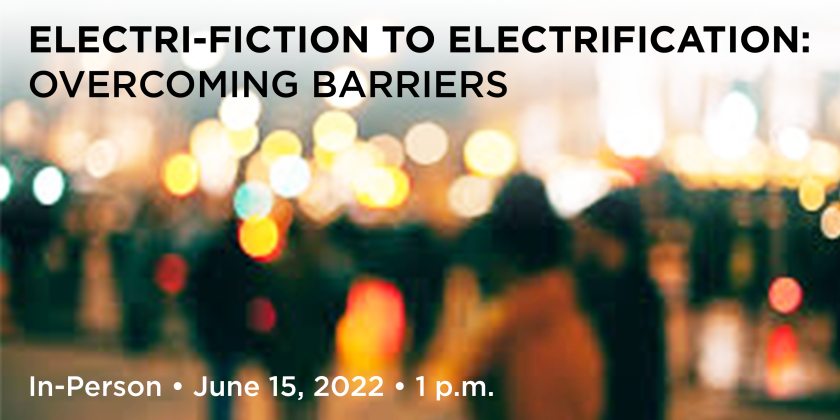 Electri-fiction to Electrification: Overcoming Barriers
When: Wednesday, June 15, 1pm–5pm
Where: New York, NY
Cost: $75-$85 (use the code ELECTRIFY for $10 off)
At Urban Green Council's 2017 conference, they noted that the path to electrification was cluttered with uncertainty, raising more questions than answers. In the past five years, we've gotten some answers (like when the right time to start electrifying is), seen dramatic shifts in policy, and made notable progress at the systems and grid level. But we haven't seen wide-scale market adoption yet. This year's conference tackles the remaining barriers holding us back, lessons learned from the few that have made the leap and how we can accelerate progress now. Learn more...
UMass Amherst Offshore Wind Professional Certificate: Summer 2022
The UMass Dept. of Environmental Conservation and Clean Energy Extension offer an online professional certificate in offshore wind for professionals and grad students seeking to prepare for industry career opportunities. Registration is now open for the Summer 2022 course: Offshore Wind Energy – Project Economics, Deployment, and Business Logistics. Learn more...
---

Member Pricing for BuildingEnergy Pro Tours
BuildingEnergy Pro Tours are accredited tours of high performance buildings across the Northeast. They allow members of our community to learn about all aspects of cutting edge projects, from design strategies and materials selection to construction techniques and energy systems.
The 2022 Pro Tour season has arrived! You can view this year's schedule and start registering for tours here (we will continue to add more tours throughout the year).
NESEA Members receive $10 off registration for all Pro Tours (non-member price is $35). If you are not a current member, join or renew your membership today!