Give the Gift of Membership!
Looking for a great graduation or birthday gift? NESEA now offers gift memberships for individuals at the student, emerging professional, and standard levels. As a NESEA Member, your gift recipient will have access to exceptional professional development opportunities and career resources. They'll also gain access to a network of over 3000 individuals who are committed to NESEA's mission. Learn more here.
In This Issue
Upcoming Events • Other NESEA News • Jobs Board • Community News • Featured Benefit

Pro Tour: Carbon Neutral Geothermal Building
When: Friday, May 13, 1pm–5pm
Where: New Paltz, NY
CEUs: PHIUS (4 credits), & AIA (4 LU)
Cost: $25
NESEA returns to the Hudson Valley for a tour of Zero Place, an award-winning building that is poised to bring the town of New Paltz 6 commercial and 46 residential units. Thanks to generous sponsor support, all attendees are being given the member price of $25, which will include the tour, CEUs, and lunch.
Under this building, the 15 geothermal wells act as a heat sink or "thermal battery" for the ground-water loop running through the building, with separate heat pump units for all residential, common area, and retail units. This project was recognized as a Round One Winner in NYSERDA's Buildings of Excellence competition.

Join a Business-Owner Peer Group
When: Tuesday, May 17, 4pm–5pm
Where: Online
Cost: Free
Join us to learn how participating in one of NESEA's business development peer groups could be the best investment in your business.
NESEA's BuildingEnergy Bottom Lines program serves a network of 6 peer groups, each composed of 9-12 businesses. In these professionally facilitated groups, business owners help each other design and build better companies by sharing lessons learned, holding each other accountable to their goals, and offering support and encouragement.
A limited number of spaces will be available in the program starting in July 2022.

Pro Tour: Cape Cod Hemp House
When: Friday, May 20, 1pm–5pm
Where: Harwich Port, MA
CEUs: AIA (4 LU), PHIUS (4 credits)
Cost: $25 for NESEA Members, $35 for Non-Members
This Pro Tour will showcase a recently built hemplime-insulated home on Cape Cod. The project team is eager to share their collaborative approach for creating a home that met their client's vision for a net-zero, storm-resistant, healthy materials home.
Attendees will learn how non-standard materials and decisions around mechanical systems were used to dramatically reduce the carbon footprint and to improve the health and performance of the house. As part of a larger goal to use all foam-free insulation materials and to avoid materials in the Living Building Challenge Red List, hemplime insulation was used at the roofs and walls and installed with a high-yield spray system used for the first time here in North America.

Open Planning Meeting for BuildingEnergy Boston 2023
When: Tuesday, June 14, 4pm–5:30pm
Where: Online
Cost: Free
BuildingEnergy Boston is designed by and for practitioners (like you) in the fields of high-performance building and design, energy efficiency, and renewable energy. Share your vision and help to shape the 2023 event by attending the Open Planning Meeting. This event is free and open to all — NESEA Membership is not required to attend.
The meeting will be interactive and paced to allow thoughtful conversation with other professionals from around the Northeast. You will also learn how you can become a member of the Content Committee, which reviews session proposals and guides their development into high-quality conference sessions.
Conference: BuildingEnergy NYC 2022
When: Thursday, September 15, 2022
Where: New York, NY (Convene Park Avenue)
Save the date for BuildingEnergy NYC 2022, which will be held on Thursday, September 15 in Midtown Manhattan. The trade show floor is expected to sell out quickly, so if you are interested in exhibiting, contact Miriam Aylward at maylward@nesea.org to reserve your spot today!
View photos from the March 25 Pro Tour in Brooklyn, NY of a Passive House Retrofit of a Brooklyn Heights Carriage House
View photos from the April 29 Pro Tour in Boston, MA of Midrise Cross-Laminated Timber Passive House
---

Nominate a NESEA Leader
One benefit of NESEA Membership is the ability to nominate other professionals in our community for NESEA Awards. If you are not a current member and would like to submit a nomination, learn more about membership here, and join or renew today.
Nominations are due on Tuesday, May 17. Awards will be presented to the 2022 winners in the fall. We are accepting nominations for the following awards:
Kate Goldstein Emerging Leader Award: This award recognizes a NESEA Member early in their career for current and potential engagement. Submit a nomination and see a list of previous recipients here.
Distinguished Service Award: Since 1993, this award has recognized a NESEA Member who has made a significant contribution to the organization. Submit a nomination and see a list of previous recipients here.
Professional Leadership Award: This award recognizes an individual who typifies exemplary professional practice coupled with exceptional humanity, and whose body of work has contributed to defining NESEA's vision. Submit a nomination and see a list of previous recipients here.
NESEA Team Update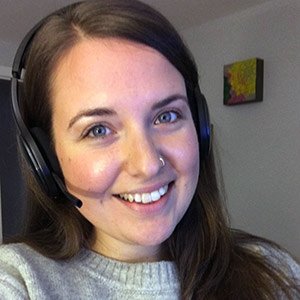 We are thrilled to welcome Maya Elinevsky as our new Project Manager. Maya is a New England native and has been working in the nonprofit sector for the last 6 years. Most recently completing her masters in nonprofit management, she is looking forward to working with and learning from the NESEA team and community.
Welcome to Our Newest Member Organizations
See all member organizations on NESEA's Business Member Directory. Learn more about business, academic, and non-profit/government membership on our website.
---
The ability to post on NESEA's Jobs Board is a benefit of NESEA Business, Academic, and Non-Profit Membership. Here are a few of this month's featured jobs:
Architectural Specifications Manager at ROCKWOOL
New York, NY - ROCKWOOL is seeking a high energy technical sales professional with a track record of building successful relationships and closing new business. Reporting to ROCKWOOL's US Director of Architectural Sales, this position is a front line technical sales role position, responsible for strengthening the brand image, and specification and sales performance of ROCKWOOL's US commercial insulation products. The Architectural Specification Manager will act as a liaison between ROCKWOOL and the designer and specification-writing community. Learn more...
President and CEO at Energía
Holyoke, MA - Energía, LLC is an employee-owned company that provides building performance services to owners of residential, commercial, municipal and institutional buildings throughout western Massachusetts. Energía's mission is to create efficient and healthy buildings that transform our communities and environments into thriving places to live and work. Energia is seeking to hire an energetic and passionate Chief Executive Officer with the vision and skills to take the company to the next level. The CEO oversees a $2.5+ million budget, reporting directly to the company's board of directors. Learn more...
Environmental Impact Intern at Rose Companies
New York, NY - Rose Companies is one of the country's leading developers and investors in sustainable, affordable, and mixed- income multifamily real estate. The company's mission is to strengthen communities of opportunity by developing innovative real estate solutions that build value, enhance resilience, and cultivate well-being. We are seeking a Summer Intern to join our industry-leading Environmental Impact group working to transform the built environment toward a low-carbon, healthy resilient future. Learn more...
---
Community News & Events
We'd like to help spread the word about upcoming member events and news items. Members can submit news items via this form or post events to our community event calendar, and we'll try to include them in the next NESEA Monthly.
Sustainability Symposium
When: Friday, May 6, 8am–4:30pm
Where: Philadelphia, PA
Cost: $125-$275
Green Building United is excited to host the twelfth annual Sustainability Symposium, happening May 6th at Penn State at The Navy Yard. The Symposium is a full day of educational sessions covering innovative green building and sustainability topics and industry best practices, including topics such as Circular Economy/Zero Waste, Integrated Design, Financing, Carbon Neutrality, Indoor Air Quality, Passive House, Living Building Challenge, green stormwater infrastructure, 2030 Districts, and so much more. Learn more...

PHN 2022 PASSIVE HOUSE FOR ALL
When: Friday, June 10 & Friday, June 17
Where: Online & Boston, MA
Cost: $175-$325
PHN 2022 is a national conference that will feature experts from across the interrelated disciplines of building efficiency, social equity, electrification, and embodied carbon. You can attend 100% online or attend remotely on June 10 and then attend the in-person event on June 17. We encourage you to come in person if you're inclined. The event will include over 25 sessions, a manufacturers expo, workshops, building tours, and multiple occasions for happy hour social networking. Learn more...
NEEP Summit 2022 - ScalingUP
When: Monday, June 13–Wednesday, June 15
Where: Baltimore, MD
Cost: $375-$650
We need rapidly deployable solutions that address climate change, provide good-paying local jobs, and accelerate the transition to a just clean energy future. Well that's great, but which policy, program, technology, and tools are already available that can be replicated at scale? Join us at NEEP Summit 2022: ScalingUP where we will focus on getting to scale with case studies, pathways, and tangible solutions in a collaborative, interactive format. Learn more...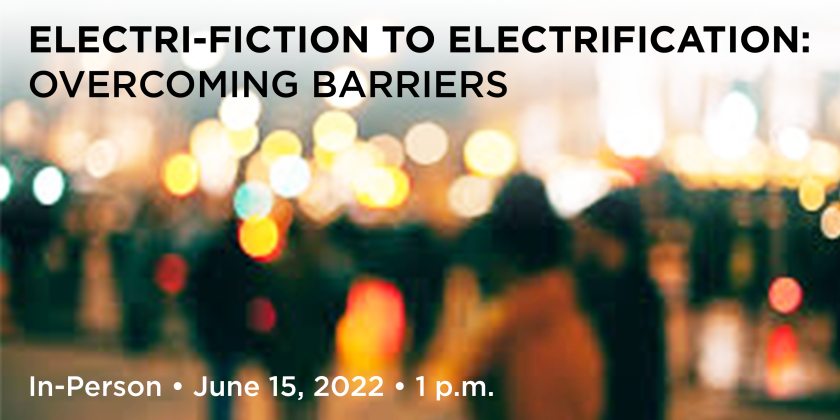 Electri-fiction to Electrification: Overcoming Barriers
When: Wednesday, June 15, 1pm–5pm
Where: New York, NY
Cost: $55-$75 (use the code ELECTRIFY for $10 off)
At Urban Green Council's 2017 conference, they noted that the path to electrification was cluttered with uncertainty, raising more questions than answers. In the past five years, we've gotten some answers (like when the right time to start electrifying is), seen dramatic shifts in policy, and made notable progress at the systems and grid level. But we haven't seen wide-scale market adoption yet. This year's conference tackles the remaining barriers holding us back, lessons learned from the few that have made the leap and how we can accelerate progress now. Learn more...
UMass Amherst Offshore Wind Professional Certificate: Summer 2022
The UMass Dept. of Environmental Conservation and Clean Energy Extension offer an online professional certificate in offshore wind for professionals and grad students seeking to prepare for industry career opportunities. Registration is now open for the Summer 2022 course: Offshore Wind Energy – Project Economics, Deployment, and Business Logistics. Learn more...
---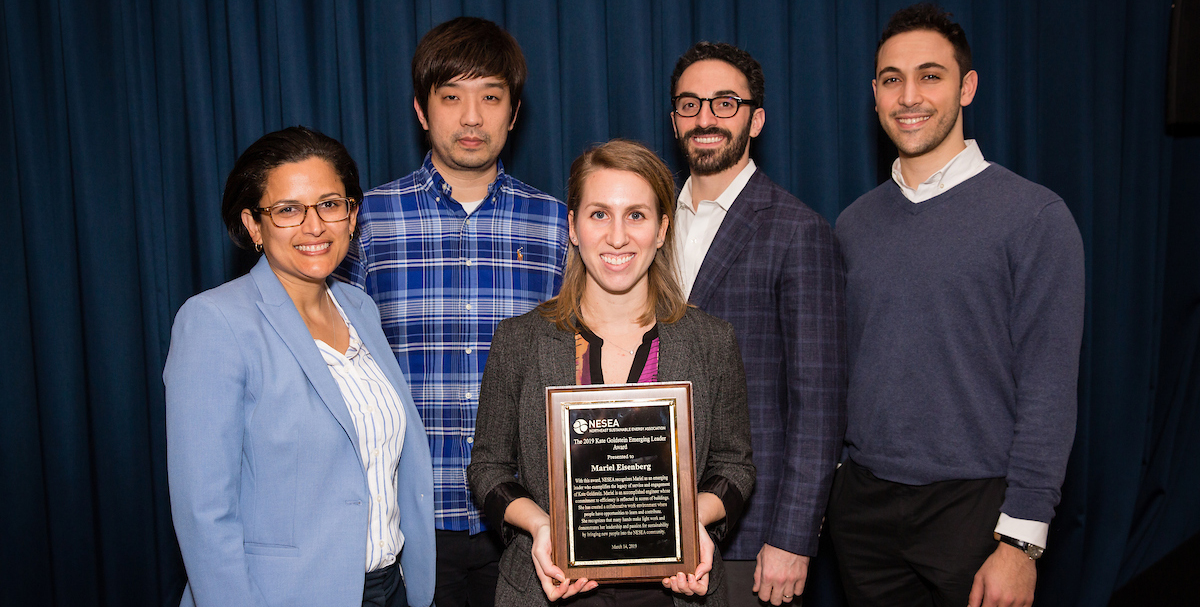 NESEA Awards Nominations
Each year, the NESEA community comes together to honor and celebrate the contributions individuals have made to the organization. After an open call for nominations, committees of NESEA Members vote to recognize the contributions and service of the new recipients. NESEA's awards represent the richness of talent in our community, honor our history, and celebrate our future.
One NESEA Member benefit is the ability to nominate other professionals in our community for these awards. If you are not a current member and would like to submit a nomination, learn more about membership levels here, and join or renew today.
Nominations are due on Tuesday, May 17. Awards will be presented to the 2022 winners in the fall. We are accepting nominations for the following awards: