2015 Zero Net Energy Building Award Winner Pro Tour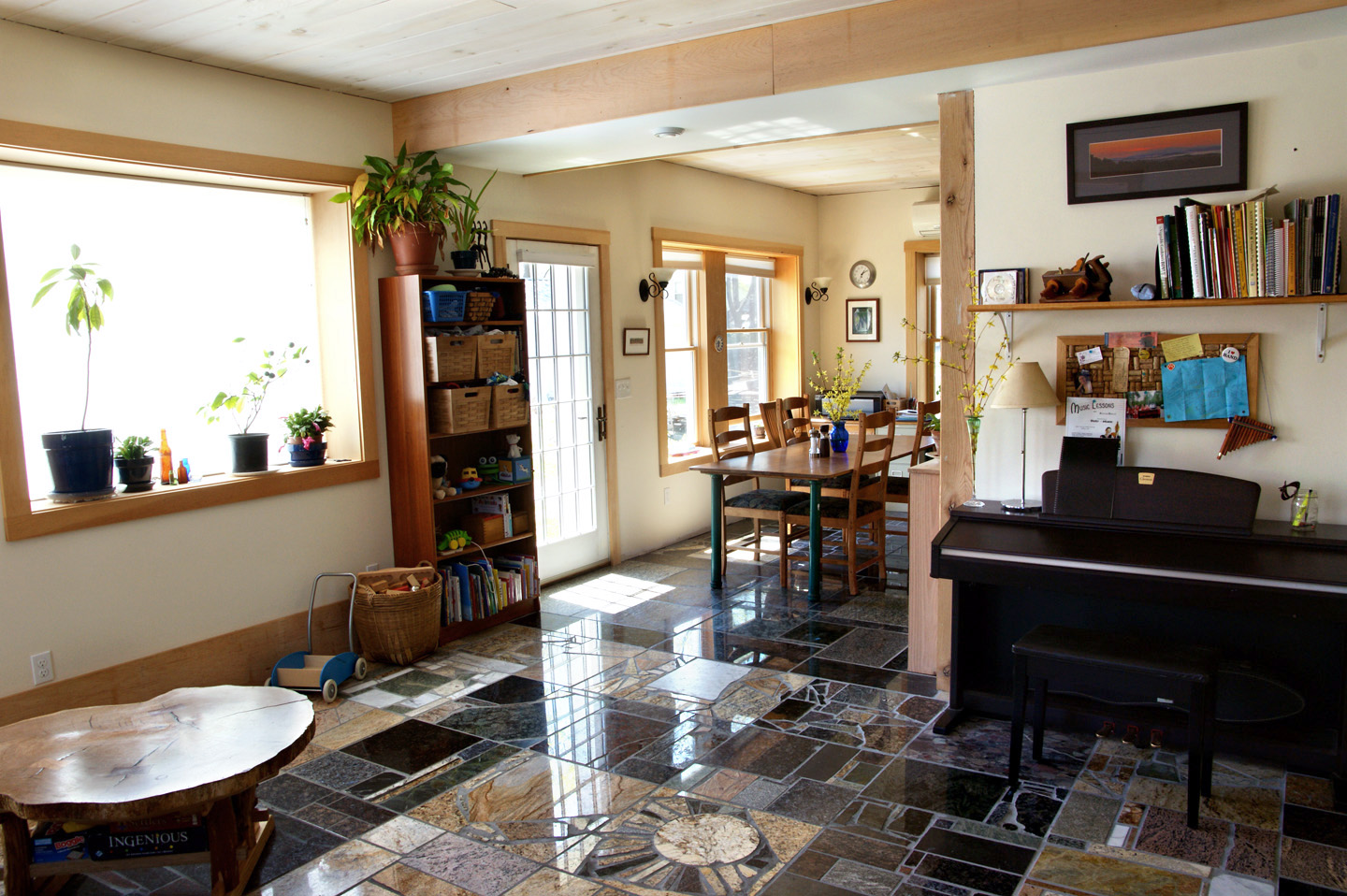 Thirty-five people gathered on a sunny spring afternoon for a Pro Tour of the home that won the 2015 Zero Net Energy Building Award, located in Greenfield, MA. The tour was led by builder and homeowner Spartan Giordano and lead carpenter Adam Heintz, and concluded with a reception, presentation and Q&A session.
Project Details:
1500 square foot home

Heat source: 12kbtu heat pump

4.5 kW PV system produced 500kW surplus during the first year of operation

Reduced costs and embodied energy through salvaged and reclaimed building materials

Saltbox shape allows living spaces to have south-facing glass while keeping volume low and minimizing exterior surface area

Average indoor temperature the first two winters: 67.9 F.
Schedule:
| | |
| --- | --- |
| 12:30 PM | Meet at John W. Olver Transit Center (address provided in confirmation email) |
| 1:00 PM | Welcome by NESEA, overview of the project by Spartan |
| 2:00 PM | Bus to tour site |
| 2:15 PM | Tour begins |
| 3:15 PM | Bus back to John W. Olver Transit Center |
| 3:30 PM | Reception with light refreshments |
| 4:00 PM | Presentation: "How to build and affordable net zero home" and Q&A with Spartan |
| 5:00 PM | Event concludes |
| Post event | Happy hour at Seymour Pub |