Thursday, May 28, 2020
BuildingEnergy Boston 2020 is Going Virtual
Dear NESEA Community Members,
I am writing to share the news that BuildingEnergy Boston will look different this year: we're going virtual. While I realize that this news may come as a disappointment, though not a surprise, the NESEA community has a knack for adapting to changing circumstances and rising to meet challenges, and I think we're going to build something great together.
The new event will take place over three days, August 12-14. I'm pleased to share that we've secured a virtual platform that prioritizes the connection and community that makes BuildingEnergy Boston a can't-miss annual event. You can still count on seeing cutting-edge sessions, connecting one-on-one with new contacts and familiar friends, participating in community events, and making business deals on a vibrant virtual trade show floor.
Along with the change in venue, we've made some changes in the schedule to help attendees make the most of the conference:
We plan to offer all of the same content, now spread over three days instead of two so attendees can attend more sessions than in a typical year.
Conference passholders will have access to recordings of all sessions for a full 365 days after the event.
We've already begun offering pre-conference webinars as part of the countdown to the live event; look for more soon on our Events Calendar.
The NESEA Night Awards Ceremony is now included with all 1-day and full passes.
We will be sending out details about how to take advantage of the virtual conference and trade show in the coming months. Registration for the event will re-open soon.
Our staff and board of directors have decided that this change of format is the best way to serve our community while observing current COVID-19 mitigation guidelines provided by the Governor of Massachusetts, the Mayor of Boston, and the CDC. Making this decision now allows us to focus our energy on creating the best-possible virtual conference in the coming months.
I'm so grateful to NESEA's Staff, our Board of Directors, and our entire community for helping us to pivot so quickly. I look forward to seeing you in August, if not before!
Warmly,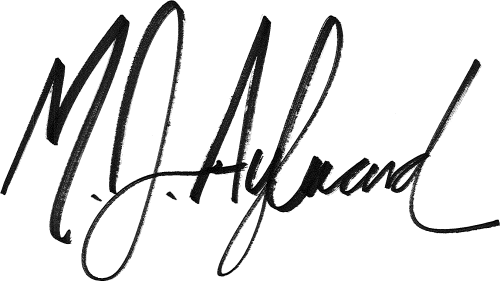 Miriam Aylward
NESEA Executive Director
---
Monday, March 23, 2020
New Dates for BuildingEnergy Boston 2020
We want to express our well-wishes and concern for everyone in the NESEA community during these challenging and unpredictable times. As we continue to monitor the evolving situation with COVID-19 and how it will impact NESEA's programming, our top priority is the well-being of our community.
In the meantime, we are excited to announce that we have been able to reschedule BuildingEnergy Boston 2020 to Thursday & Friday, August 13 & 14!
We are working hard to ensure the same level of high-quality sessions, the same innovative and vibrant trade show floor experience, and the same welcoming community that make us look forward to each and every BuildingEnergy conference.
Thank you for your understanding and continued support as we move through this unprecedented situation together. We hope to see you in August!
Sincerely,
The NESEA Staff
---
Wednesday, March 11, 2020
BuildingEnergy Boston 2020 Not Taking Place in March
Over the past several weeks, NESEA has been grappling with the decision on how best to move forward with the BuildingEnergy Boston conference given the ever-evolving situation with COVID-19. We have been monitoring the situation closely, have been keeping up-to-date with recommendations provided by the Boston Public Health Commission, and have heard the concerns of members of our community.
Finally, in light of Governor Baker's declaration of a State of Emergency for Massachusetts yesterday, we have decided that we will not be moving forward with the event on March 23 & 24. Instead, we are in the process of working towards rescheduling the event to a summer date. We made this decision after careful consultation with the Board of Directors and Executive Committee.
NESEA's mission is to advance the adoption of sustainable energy practices in the built environment by cultivating a community where practitioners share, collaborate and learn. We strongly believe that convening an in-person conference at a later date would be the best way to honor our mission while also protecting the health of our community.
This decision to pursue a rescheduled conference reflects our commitment to inclusivity, as a later conference would likely be more accessible to people currently affected by travel bans and individuals with vulnerable health status.
There is a lot unknown right now while we negotiate a path forward with the venue, and staff are extremely busy working out the details. We ask for your consideration and patience as we do our best to find answers to your many questions.
Please note:
We will be sending out additional information as it becomes available.
Many of you have asked about refunds; until we know more about the future of the event, we will not be able to answer these questions.
We will be creating a dedicated email address where you can send questions about the decision and how it may affect your specific situation.
If you have booked a hotel room, please know that we will be providing guidance on what to do before the cancellation deadline.
We understand that this news has an effect on everyone in our community and are working to determine how we can best support the companies and individuals impacted by a postponement. Likewise, the NESEA Staff deeply appreciates the outpouring of support we have received in the days leading up to this announcement.
We will continue to be in touch with more information in the coming weeks and months. Thank you for being part of the NESEA community.
Sincerely
The NESEA Staff