We invite all who are interested to view the following webinar recordings free of charge. You can view and register for upcoming NESEA webinars and events here. To see upcoming events being hosted by the NESEA community, visit our Community Events Calendar. We will continue to post new webinar recordings as they become available, so check back often! 
 
---
2023 Webinar Recordings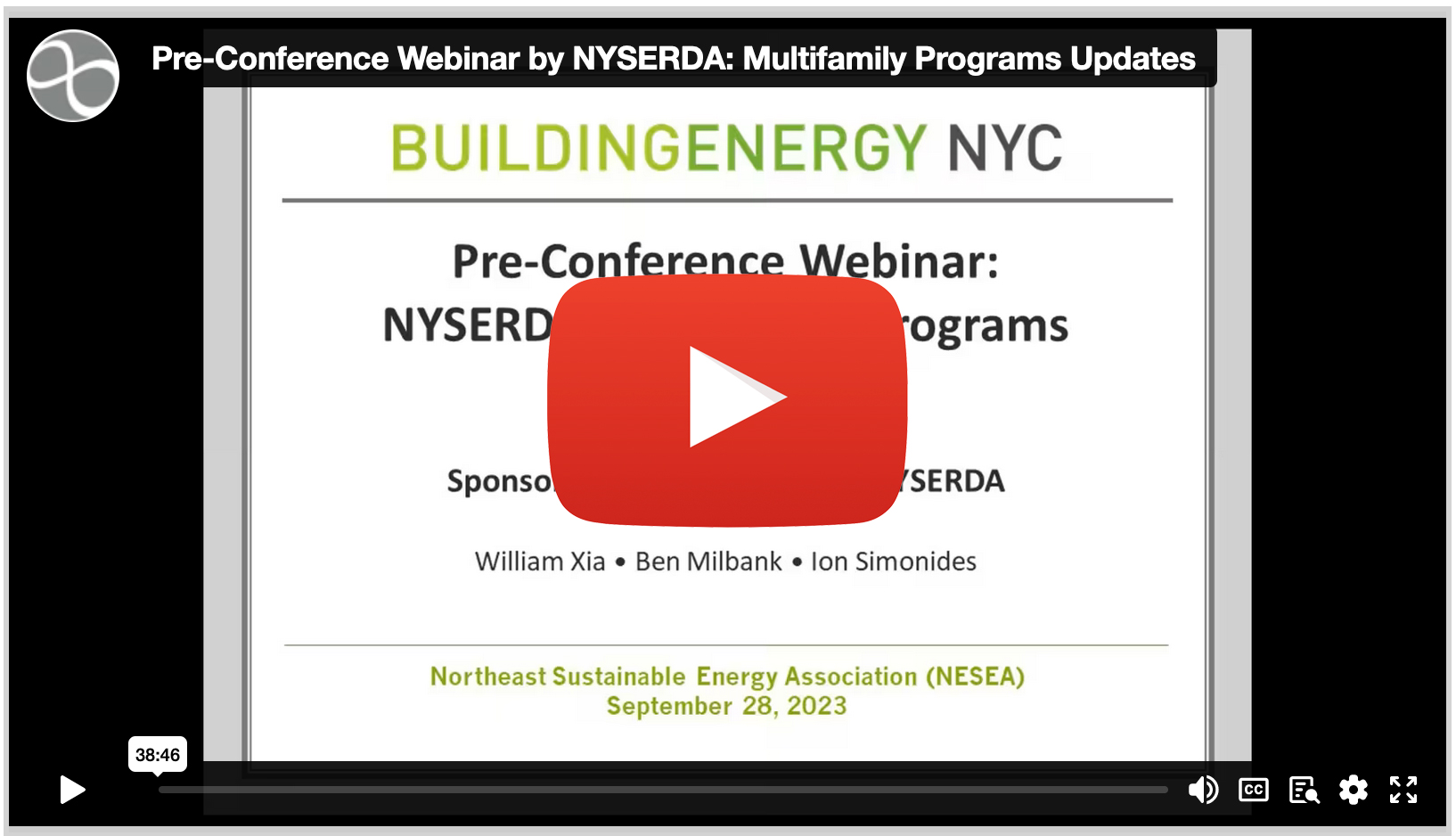 Get ready for BuildingEnergy NYC 2023 by attending this pre-conference webinar sponsored and presented by NYSERDA. The presenters will discuss recent changes to NYSERDA's multifamily programs, and the many ways those programs can support the decarbonization of residential buildings across New York State.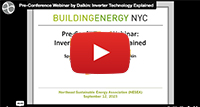 Vince Fuentez, Energy Efficiency Market Transformation Manager at Daikin US, will present an overview of heat pump inverter technology, and why it is critical to improving the performance of heat pump systems, leading to greater heating & cooling comfort and energy savings. The presentation will be accessible to a non-engineering audience.
2022 Webinar Recordings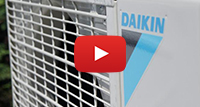 During this session you'll gain a better understanding of what an inverter is, how it impacts heat pump and air conditioner operation, benefits inverters bring to occupants, and how inverters play a crucial role in decarbonizing buildings in NY and the northeast.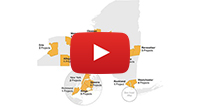 This presentation will provide an overview of NYSERDA's Community Heat Pump Systems program (PON 4614) to support feasibility studies, design, and construction of TEN projects and highlight examples of projects participating in the program.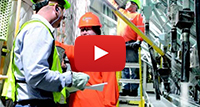 Join us this BuildingEnergy NYC Pre-Conference Webinar to hear how NYSERDA funding can help you develop and deliver a building operations and maintenance (O&M) training program that can optimize your bulldings' operations, save money, reduce your buildings' carbon footprint and improve your tenant's comfort.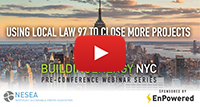 The City of New York is known for its dynamic, exciting skylines, but those buildings are a major source of emissions. With Local Law 97, the city is introducing emission limits to organizations responsible for their building emissions. As a solution provider, you have a valuable role in helping buildings comply.
---
2021 Webinar Recordings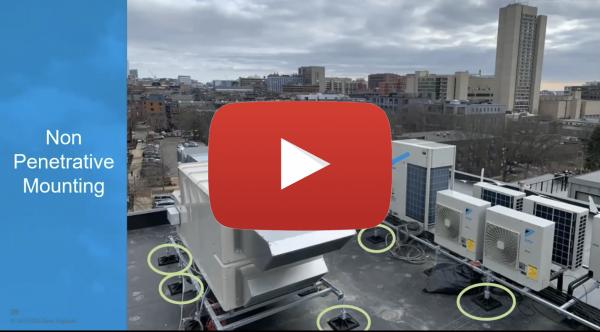 This was the third installment of Technologies that Improve the Air We Live In presented and sponsored by Daikin. JS Rancourt, Principal at Direct Expansion Solutions (DXS), and Patrick Haydon, Owner at Haycon, will provide an overview for a variety of in-development and completed multifamily building projects throughout the Greater Boston area that are efficient and electrified.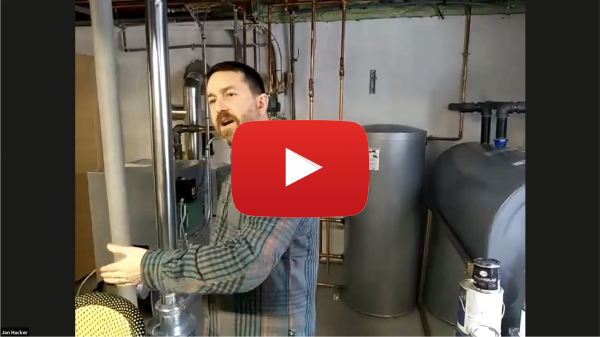 This was the second installment of a 4-part webinar series, Technologies that Improve the Air We Live In, presented and sponsored by Daikin. This session reviewed the core of Daikin's next-generation solutions, including inverters, heat pumps, and refrigerants. It also took attendees on virtual tours of the Lynbrook Design Center and of a single-family home installation which integrated next-gen and old-gen heating systems.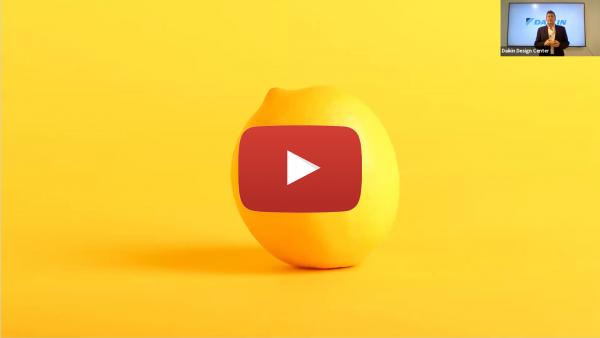 This was the first of a 4-part webinar series, Technologies that Improve the Air We Live In, presented and sponsored by Daikin. The session looked at solutions to help detect, visualize, and improve common indoor air quality issues in both residential and commercial settings, including airborne particles, carbon dioxide, odors and gases, formaldehyde, ozone, and humidity control.
 
---
2020 Webinar Recordings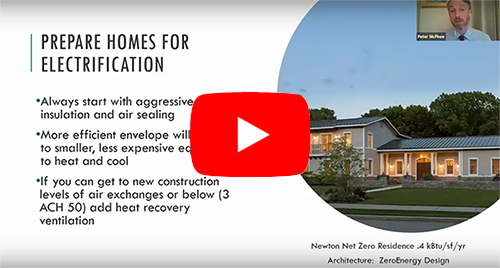 This session, sponsored by the Massachusetts Clean Energy Center (MassCEC), introduces tools and programs to ready homes for electrification, and state and local initiatives building professionals can use to inform, educate, and empower consumers to transition residential homes.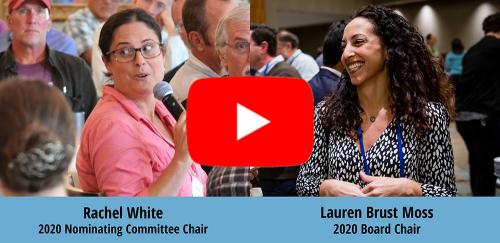 For this virtual happy hour, Nominating Committee Chair Rachel White, Board Chair Lauren Moss, and other NESEA Board Members walk you through the board job description and share their own experiences serving on the board. The application process for the 2021-2024 board term opens this summer.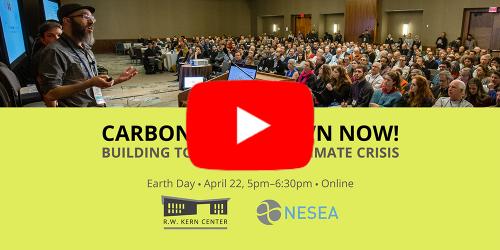 To celebrate the 50th anniversary of Earth Day, NESEA teamed up with the R.W. Kern Center for this webinar on the major carbon emissions associated with building, how to use systems thinking and creative material solutions to lower these emissions, and how carbon-smart building can advance climate justice.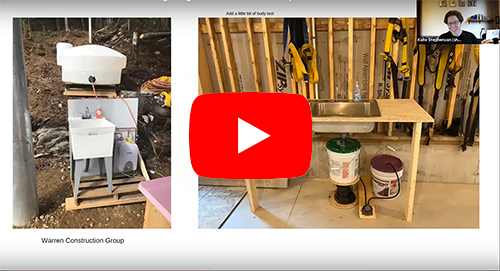 During this presentation, NESEA Board Member and Bottom Lines facilitator Kate Stephenson of HELM Construction Solutions shares case studies detailing how NESEA Business Members are navigating the current economic reality, including relief programs, cashflow, and employee management during the shutdown, and how they are planning for the future.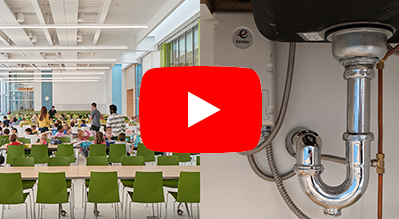 This webinar, sponsored by Eemax, is designed for architects, engineers, facility managers, contractors, and builders who work in residential, commercial and industrial applications. It addresses the challenges associated with designing reliable, energy efficient, and code compliant public handwashing stations.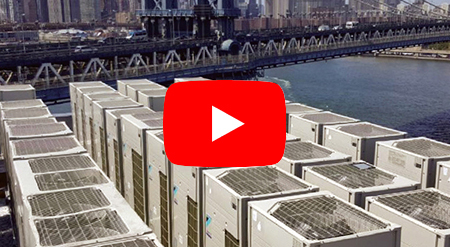 This webinar, sponsored by Daikin, covers the basics of HFC refrigerants, their environmental impacts, and their life safety implications with an introduction to the ASHRAE 15 & 34 standards. You'll learn previous and current phase-outs for refrigerants, as well as next generation refrigerants, and building code implications and limitations that are involved.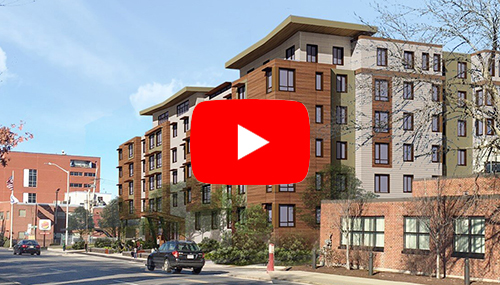 Finch Cambridge is the largest new construction affordable housing development in the City of Cambridge, MA in 40 years. As a Passive House project with a 105 kW PV array on the roof, it will also be one of the most operationally energy efficient buildings in MA. This webinar focuses on challenges, approaches tried, and how the extensive team of designers, builders and consultants worked together to execute.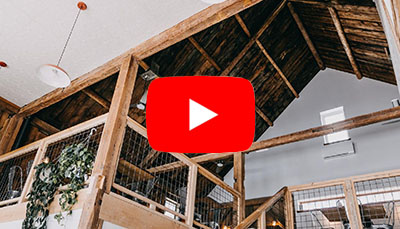 Maine Passive House has used two different strategies in retrofitting existing homes. One involves adding insulation to the outside of the building; the other is to add insulation to the inside of the building. Most projects involve a mix of the two strategies. In this webinar, presenters Jennifer Hatch, and Anna Heath, and Jesper Kruse use case studies to discuss lessons learned from the field.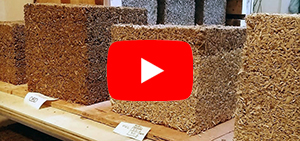 Hempcrete is a bio-composite material created from the woody core of the hemp plant combined with a lime-based binder. This webinar takes a deep dive into the rich world of carbon-beneficial materials and help lead our industry in responsible design and construction solutions.
 
---
You can also view a recording of the the BuildingEnergy Boston 2019 keynote session, Carbon Drawdown Now! Turning Buildings into Carbon Sinks, here and recordings of several conference sessions from BuildingEnergy Boston 2016 here.
Our Mission
NESEA advances sustainability practices in the built environment by cultivating a cross-disciplinary community where practitioners are encouraged to share, collaborate and learn.