Upcoming Board Meetings
NESEA's board of directors meets monthly, more or less. Conference calls happen on Thursday at 9 a.m. In-person meetings typically run from 10 a.m.  to 4 p.m. All NESEA members are welcome to attend board meetings. To RSVP and get the conference-call dial-in info, contact Diane Robinson at drobinson@nesea.org or (413) 774-6051 ext. 19.
2021 Board Meeting Schedule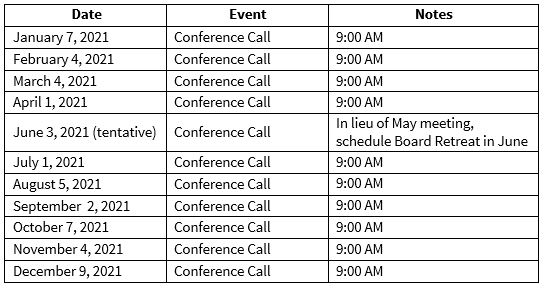 Board Meeting Minutes
Below are the minutes from past NESEA board meetings through 2018. The current year's minutes are posted after they have been approved at the following month's meeting.  If you are interested in seeing the minutes from any meetings prior to 2018, please contact us.
2021
December - coming soon
Previous three years: