Upcoming Board Meetings
2022 Board Meeting Schedule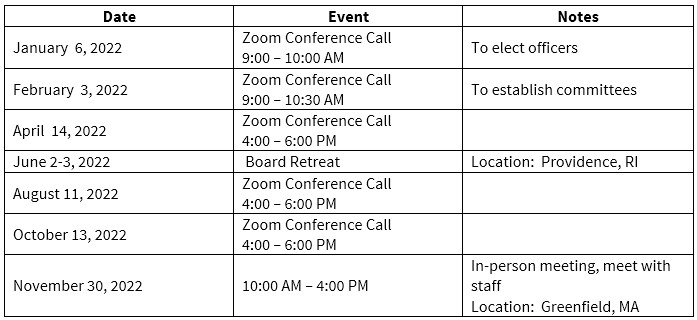 Questions?  Email us at nesea@nesea.org.
Board Meeting Minutes
Below are the minutes from past NESEA board meetings through 2018. The current year's minutes are posted after they have been approved at the following month's meeting.  If you are interested in seeing the minutes from any meetings prior to 2019, please contact us.
2022
June
August
October
November
Previous three years: