Pro Tour: 2 Geeks, 2 Houses on Martha's Vineyard
On April 1, NESEA kicked off the 2016 Pro Tour Series with an event on Martha's Vineyard. After braving the rain to arrive in Vineyard Haven, attendees spent the afternoon touring two recently completed high-performance houses. The first house was a completely new structure, purpose-built to incorporate high performing energy systems and materials. The second house was a deep energy retrofit, where an existing house was reworked to become a net zero home. Attendees heard about the different approaches to these projects, which required different strategies to achieve the same energy goals.
Brice Delhougne and Marc Rosenbaum are the building energy geeks at South Mountain Company and these are the houses they built for their families. These guys are hands-on and measure a lot, so they understand some of the less obvious aspects of how the houses and systems perform.
Site 1 - Oak Bluffs Residence: Recently Constructed Home (Brice's House)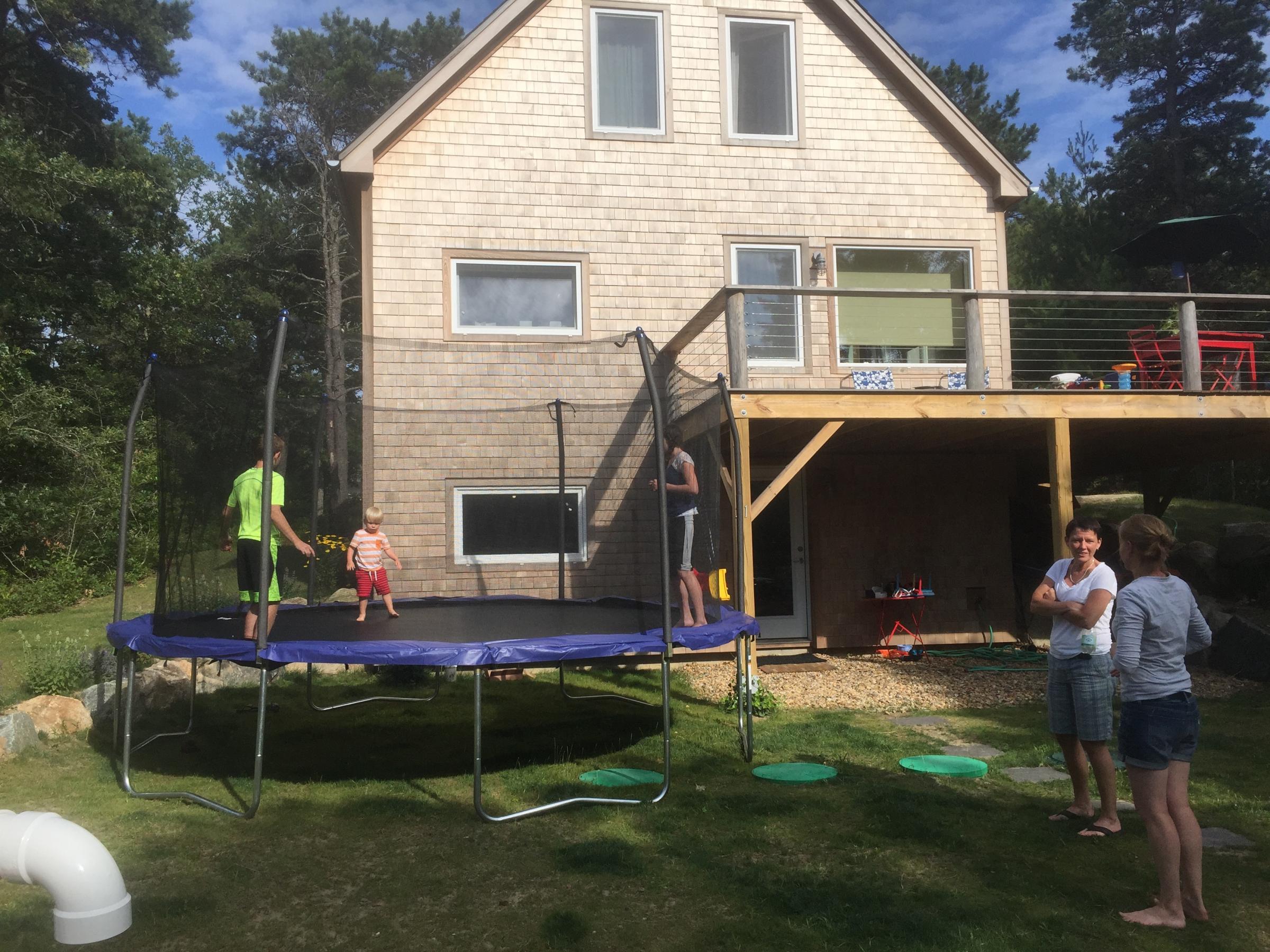 Home features
Newly constructed home, completed in June 2014
Single family house, 1,300 sq.ft.
Superinsulated and extremely air tight at 40-45 CFM50
European tilt-turn windows, solar hot water
Single zone minisplit heat pump wall cassette, solar thermal hot water, HRV
Energy use of about 7,000 kWh/year, all-electric - includes onsite wastewater treatment
Site 2- West Tisbury Residence: Deep Energy Retrofit (Marc's House)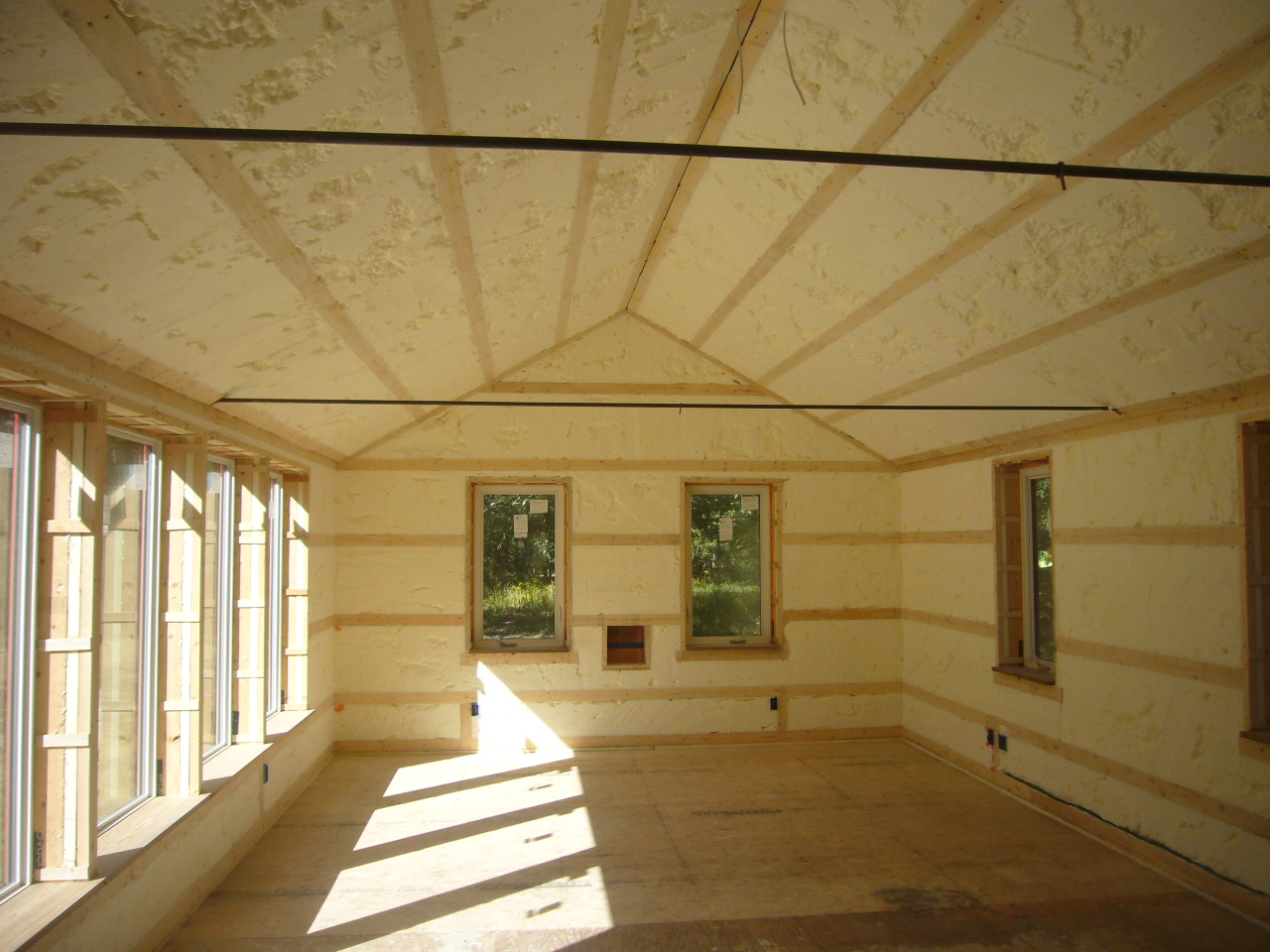 Home features
Newly renovated home; this deep energy retrofit was completed in January 2015
Single family house, 1,300 sq.ft.
The envelope is water-blown closed and open cell spray foam, with triple glazed US windows.
The systems are a fully-ducted minisplit heat pump, a heat pump water heater, an ERV, and 4.76 kW of PV.
Net zero, about 2,000 kWh/year net export
Schedule:
| | |
| --- | --- |
| 11:45 AM | Board the Steamship Authority Ferry, (departs at noon) from Woods Hole |
| 12:45 PM | Arrive at Vineyard Haven; bus picks up attendees and brings them to meeting point |
| 1:00 PM | Arrive at Meeting Point, check in, welcome by NESEA |
| 1:30 PM | Travel to Oak Bluffs (Site 1) |
| 1:45 PM | Tour of Site 1 |
| 2:30 PM | Travel to West Tisbury (Site 2) |
| 2:45 PM | Tour of West Tisbury Residence |
| 3:30 PM | Travel back to Meeting Point |
| 3:45 PM | Reception with light refreshments |
| 4:00 PM | Presentation / Q & A with Marc Rosenbaum and Brice Delhougne |
| 5:00 PM | Begin loading van, leaves at 5:30 for Vineyard Haven, ferry departs at 6:15 |