Pro Tour: Affordable Passive Multifamily in Maine
On a sunny spring Friday, approximately 40 members of the NESEA community came together to tour the Village Centre Apartments in Brewer, ME. While the Village Centre housing project will be one of the largest passive housing projects in the United States when completed, perhaps its most impressive feature is its budget. Village Centre was able to meet the Maine State Housing Authority's aggressive affordable housing cost cap. The tour featured a walk-through of some of the tips and tricks that made this possible, as well as a review of some large scale multifamily air-sealing measures. The host of this Pro Tour was NESEA business member Thornton Tomasetti.
Member registration: $25 | Non-member registration: $35
Project Details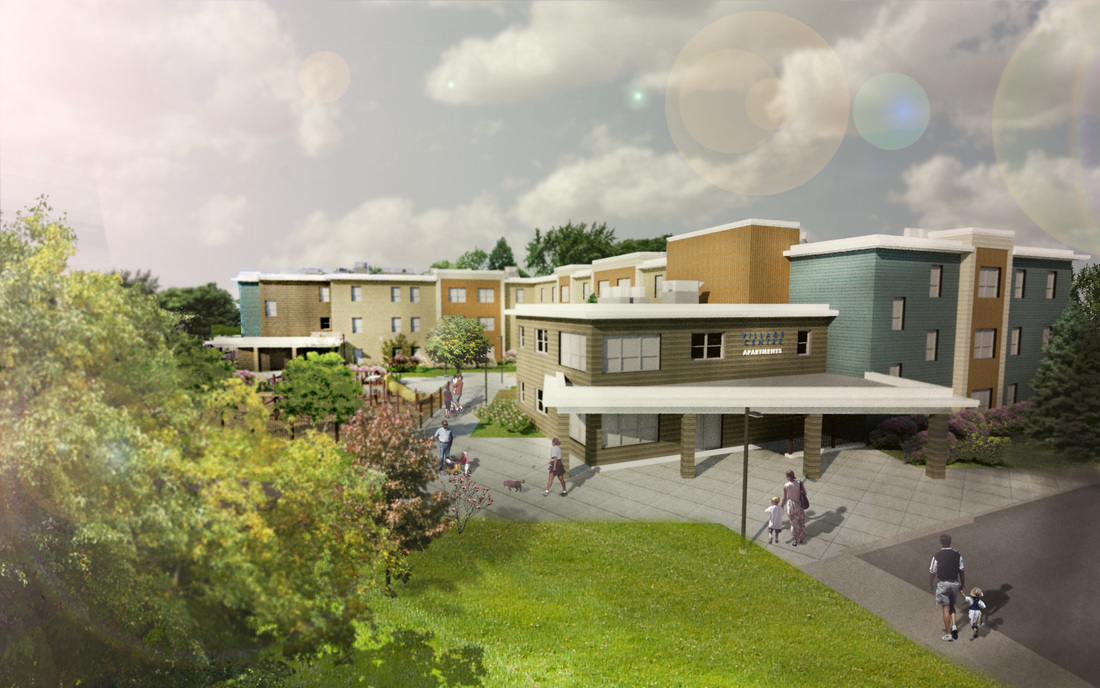 Mechanicals: ERVs serving stacks of three apartments, electric resistance heating, DX cooling

Envelope: Double stud wall, cellulose insulation, rigid above roof deck

Ratings: PHIUS + pre-certified

Estimated energy use description: 

Space heating demand 4.13 kBTU/ft2/yr

Space Heating peak load 3.25 BTU/(hr.ft2)

Primary Energy 55.3 kBTU/ft2/yr

Site energy 22 kBTU/sf/yr

Energy systems description: shared ERVs, PVs on rooftop

Percent energy generated: 13

Special architectural measures: Air tight construction, solar shading, optimized levels of insulation, glazing properties per orientation

Building area: 54,000 sq.ft.
Schedule:
| | |
| --- | --- |
| 12:30 PM | Doors open; registration, networking and coffee  |
| 1:00 PM | Welcome by NESEA; overview by project team |
| 1:45 PM | Walk to site |
| 2:00 PM | Tour begins; four stations |
| 4:00 PM | Walk back to meeting point |
| 4:15 PM | Reception with light refreshments; Q&A with project team |
| 5:00 PM | Final remarks; event concludes |