Pro Tour: Two Living Building Challenge Centers
CEU Information:
CEUs: 2.5 AIA LU/HSW, 3.25 BPI, and certificates of participation are available
With construction on these two buildings recently completed, the August 2016 ProTour was a chance for participants to see the finished products, after occupation and with systems up and running. The tour included a walk-through of both sites, as well an overview of the LBC certification process, and a Q & A with members of the team that made these projects a reality.
Because there are currently only eight certified LBC projects in the world, this tour provided a rare opportunity to hear from people working to the meet the LBC criteria.
Site 1 - R.W. Kern Center
The 17,000 square-foot R.W. Kern Center was completed in spring of 2016. In the fall of 2015, Hampshire College broke ground on the Kern Center, its first new building in decades. Upon its completion, the Kern Center will be a multifunctional learning, teaching, and exhibition space; the point of entry for prospective students and their families into the Hampshire community; and the location of the admissions, financial aid, and new student programs offices.
Center Features
17,000 square-foot public building at the pedestrian  crossroads of the campus will supply 100% of the project's water needs through recaptured precipitation, serving rainwater coffee and tea at the Café!
Building houses the admissions office, financial aid office, new student programs, a welcoming lobby for community members and visitors, a cafe, as well as multipurpose classroom and gallery space
Will supply 100% of the project's energy needs through on-site renewable energy on a net annual basis, without the use of on-site combustion
Composting toilets reduce water consumption needs by 95%
Wood Frame 2 story foam free building with electric elevator, laminated timber from Quebec, all Northeast lumber, and decorative stone facade of Ashfield schist from 18 miles from the site
Concrete floor exposes basalt aggregate that is mined 1 mile from the campus
Café furniture made from lumber reclaimed from site
Designed to meet the exacting standards of the Living Building Challenge
Net-zero energy, waste, and water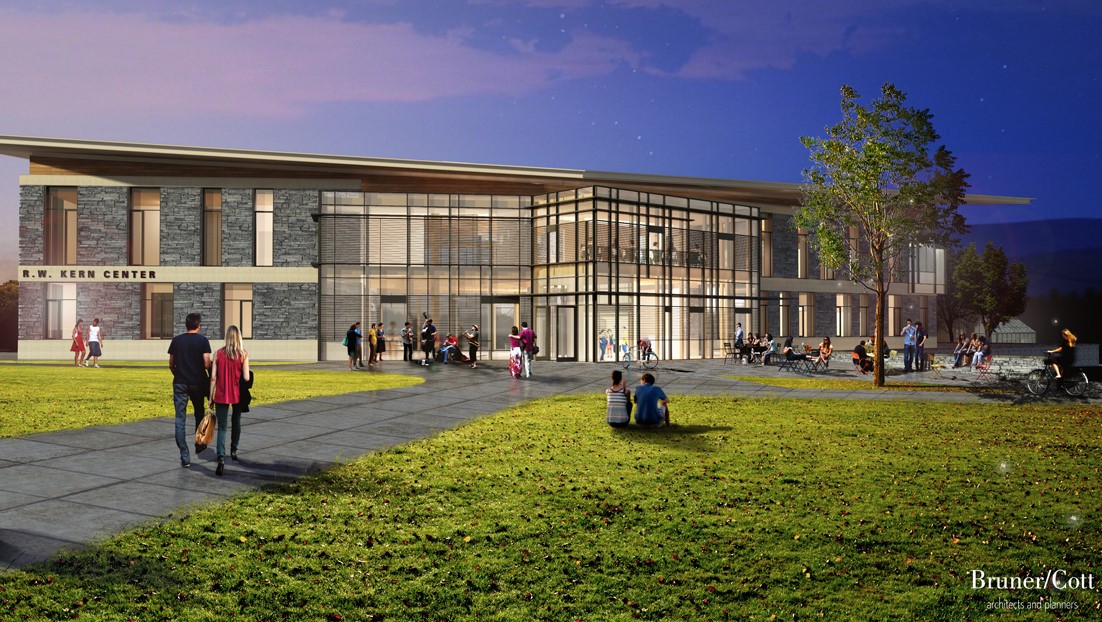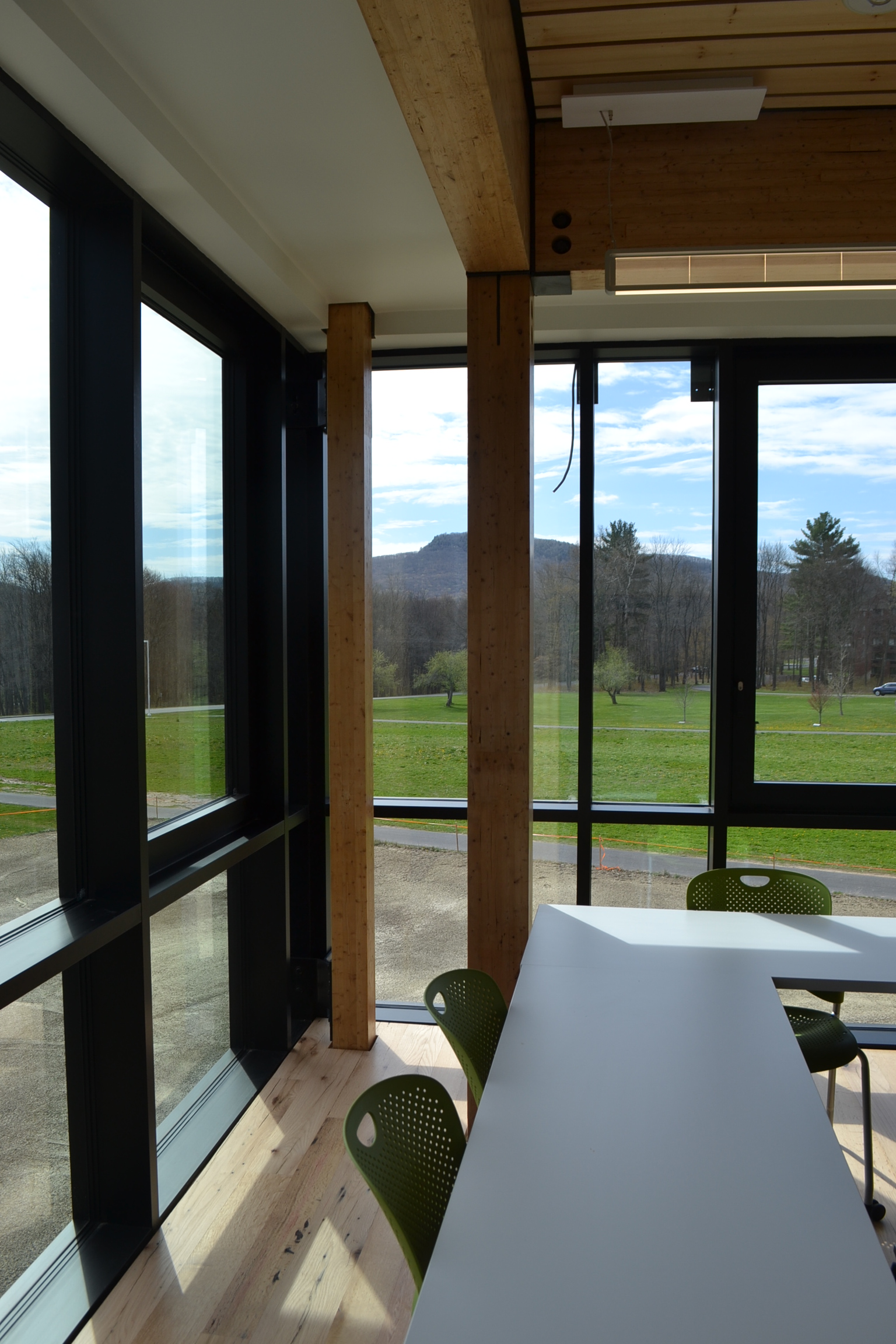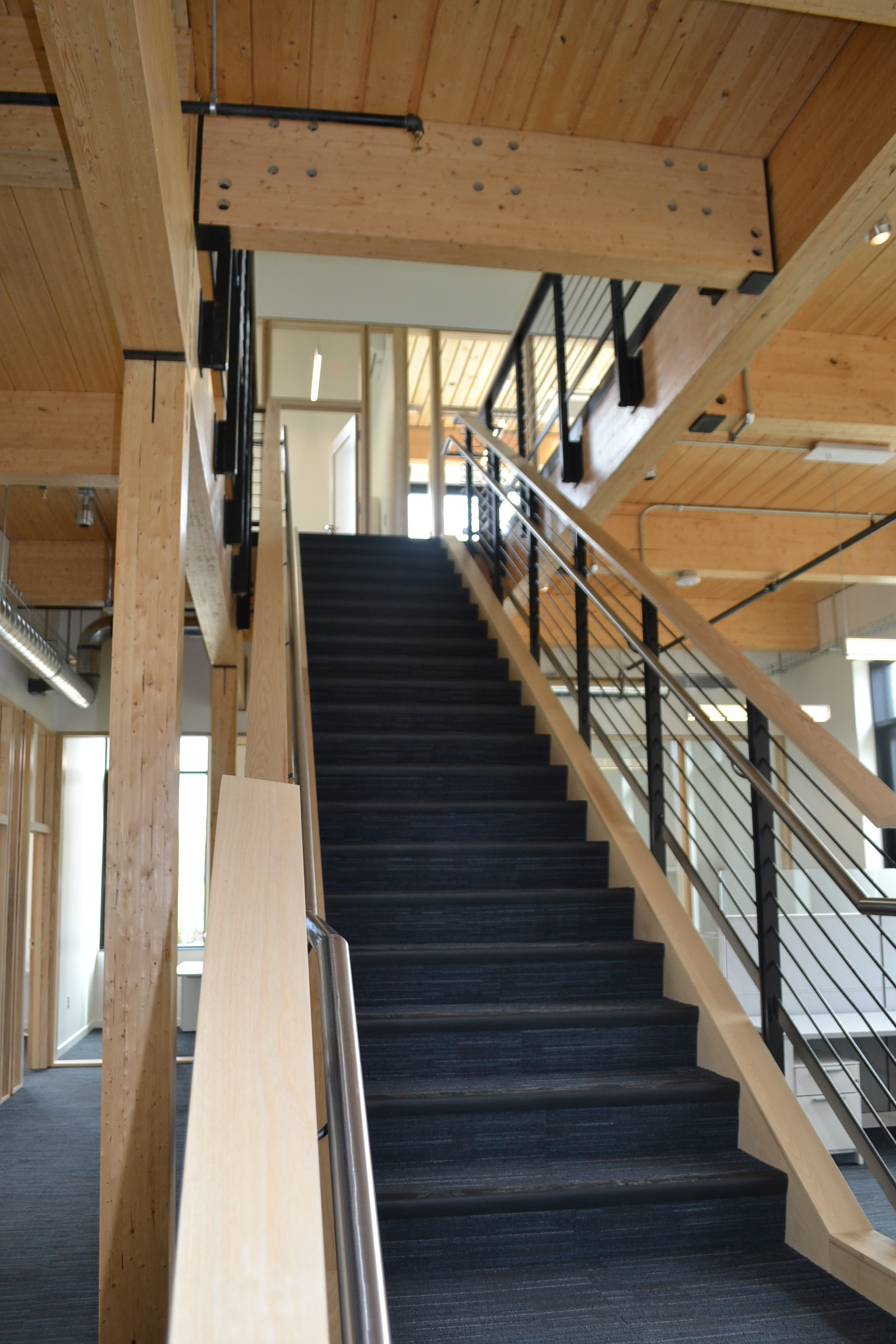 Site 2 – Hitchcock Center for the Environment
This new 9,000 square-foot building will be New England's first public environmental education center to meet the LBC (version 2.1). The building will more than double the Center's capacity to host programs for all ages, while also being a one-of-a-kind teaching tool. The new "living" Hitchcock Center is designed to model and mimic natural systems with interpretive and interactive exhibits, and will be an extension of Hitchcock's mission to create a healthier, more sustainable future. The building will be completed in the summer of 2016. More information: www.hitchcockcenter.org. 
 Center Features
9,000 square-foot public environmental education center, the first in New England striving to  meet the LBC.  The center serves more than 15,000 students and visitors annually.
Will voluntarily remediate low level contamination on site resulting from historic pesticide use on an apple orchard, in compliance with the conditions of LBC
Will supply 100% of the project's water needs through recaptured precipitation or other natural closed-loop water systems
Composting toilets reduce water consumption needs by 95%
Will supply 100% of the project's energy needs through on-site renewable energy on a net annual basis, without the use of on-site combustion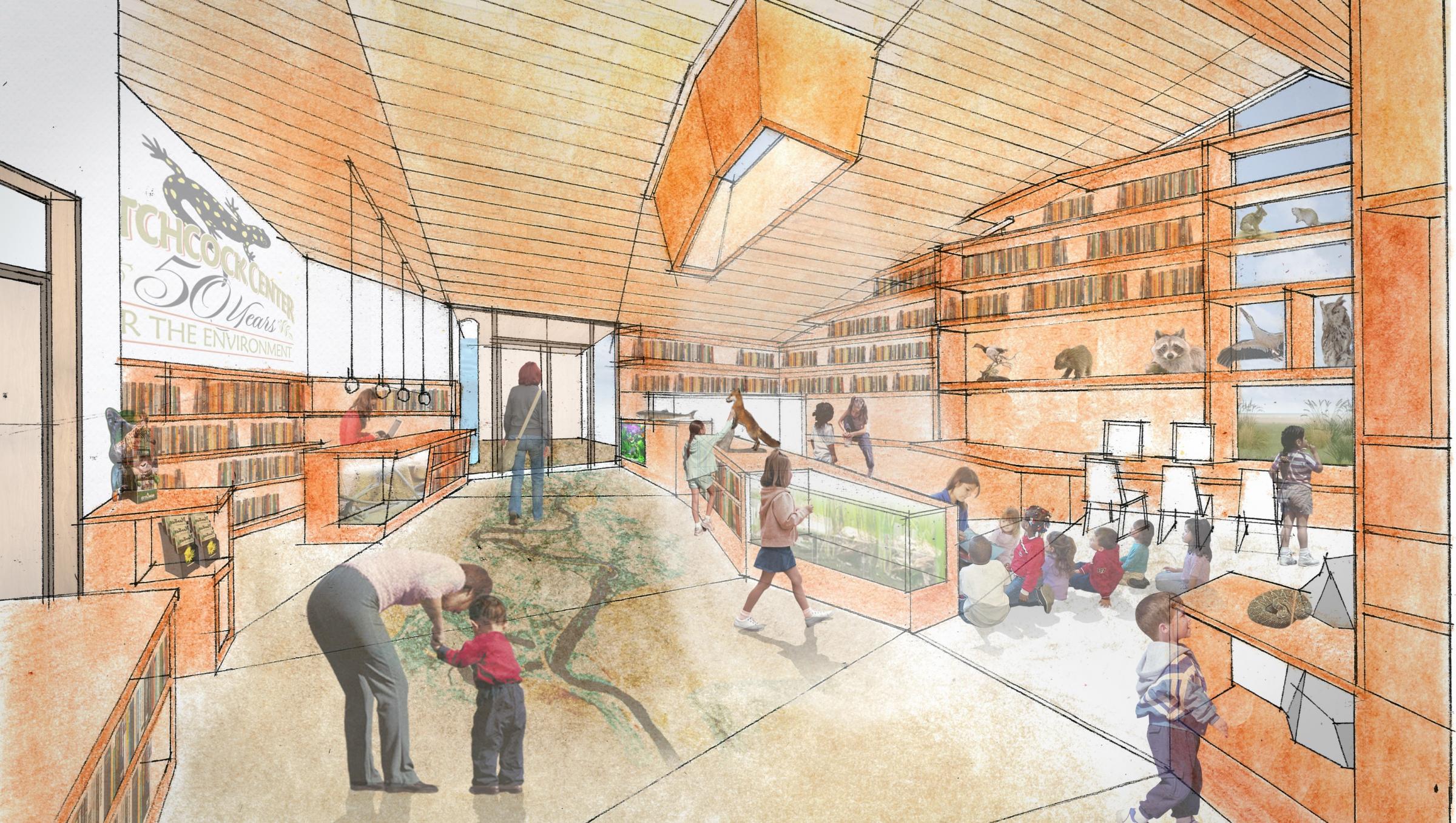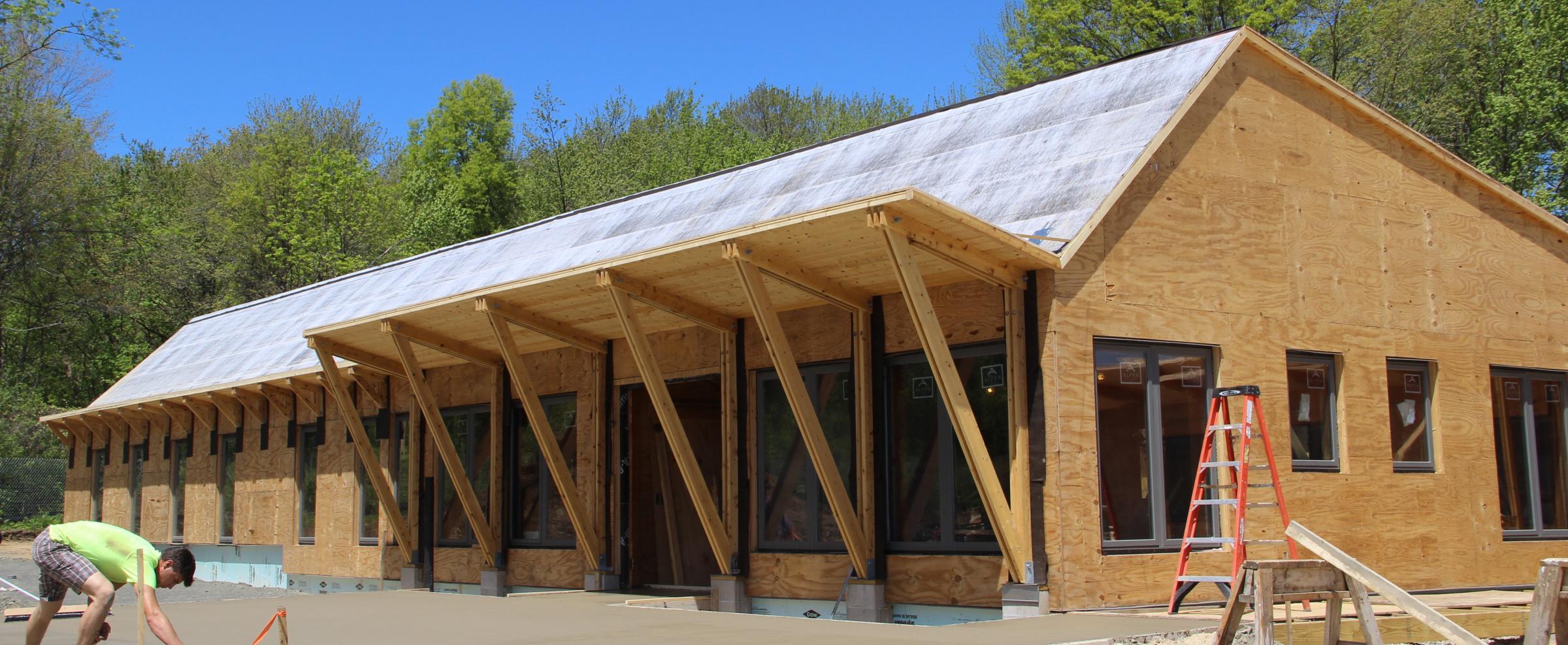 Schedule:
| | |
| --- | --- |
| 12:30 PM | Doors open, registration, coffee and networking |
| 1:00 PM | Welcome by NESEA |
| 1:30 PM | Walk to Site 1: R.W. Kern Center |
| 1:45 PM | Tour of R.W. Kern Center |
| 2:45 PM | Walk to Site 2: Hitchcock Center for the Environment |
| 3:00 PM | Tour of Hitchcock Center for the Environment |
| 4:00 PM | Walk back to meeting point, reception with light refreshments |
| 4:15 PM | Presentation / Q & A with project team |
| 5:00 PM | Event concludes |