On Kate Goldstein's Engagement with NESEA's Work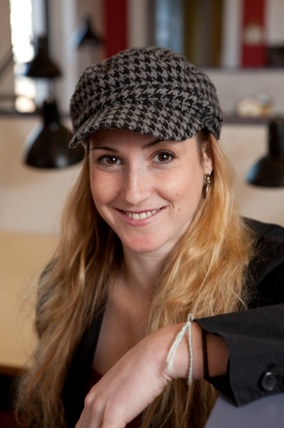 The following was written by the parents of Kate Goldstein, the woman who inspired NESEA's emerging professionals fund and emerging leader award.
Kate Goldstein was a wonderful woman dedicated to helping the environment and saving our planet.  She was an amazing connector of people.  Everything she did with tremendous passion.  She was a hard worker, and educator, and always respectful of everyone.  Her wisdom always surpassed her age by decades.
Kate was the youngest board member of NESEA, having first joined as an undergraduate student.  She remained involved in NESEA throughout her education.  She recruited a large number of young professionals to join the NESEA community.  
She earned a Bachelor's of Science in Engineering from Brown, a Master's of Science in Building Science from the University of Texas at Austin, and was finishing her PhD in Building Science at MIT when she was killed in a tragic accident in Ley India in June of 2014.  She was at an MIT sponsored school in the Himalayas, and was there to install solar panels on a Monastery. 
She is sorely missed, especially given our current political climate.  We need her energy, drive and enthusiasm more than ever.  We need her gutsy determination to combat the ignorance and greed which pervades our political system.
The fund that bears her name was created to help encourage and support young professionals in the building energy field.  We hope to carry on her legacy and see a brighter future for the world by helping build a stronger community of likeminded environmental activists.
To this end, the Kate Goldstein Fund for Emerging Professionals was created.  We invite passionate dedicated young professionals to continue her work.  
Thank you,
Jack Goldstein, MD and Jean Plover, MD
Our Mission
NESEA advances sustainability practices in the built environment by cultivating a cross-disciplinary community where practitioners are encouraged to share, collaborate and learn.