2020 Keynote Address - Becoming Transformative Placemakers
We are honored to have the Reverend Mariama White-Hammond providing the keynote address for BuilidngEnergy Boston 2020. Her talk will address an audience of "placemakers," providing social and historical context to the built environment in which we do our work. She will illuminate some of the social, economic, physical and systemic barriers that make high performance, healthy buildings inaccessible to so many communities.
Using practical examples from the Dorchester neighborhood of Boston, we'll explore how community activists, local solar developers and mission-driven investors are working together to transform existing buildings and create a more equitable renewable energy future.
In the last few months we have all been called to do better, learn more, challenge more. This session will also address how we will heal, and what we can do to get started.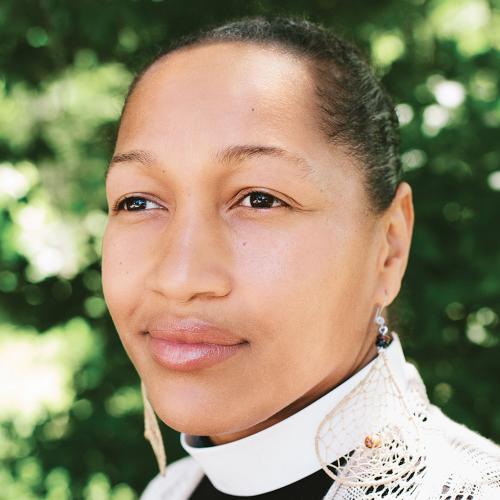 Rev. Mariama White-Hammond is an advocate for ecological & social justice, youth engagement, and Spirit-filled organizing. She is the founding pastor of New Roots AME Church in Dorchester, a multi-racial, multi-class community that is innovating new ways of being a church. Rev. Mariama uses an intersectional lens in her ecological work, challenging folks to see the connections between immigration and climate change or the relationship between energy policy and economic justice. She is a fellow with the Green Justice Coalition which brings together 8 social/environmental justice groups from around MA and speaks throughout the country and was the MC for both the 2017 Boston Women's March and Boston People's Climate Mobilization. As the former director of Project HIP-HOP, she used the arts as a tool to raise awareness for social issues. Rev. Mariama has received numerous awards including the Barr Fellowship, the Celtics Heroes Among Us, The Roxbury Founders Day Award and the Boston NAACP Image award.
Event Time:
Wednesday, August 12, 2020 -

2:00pm

to

3:00pm