An Introduction to C-PACE Financing in New York City
Sponsored by Greenworks Lending
Commercial Property Assessed Clean Energy (C-PACE) provides long-term, low-cost financing for energy efficiency improvements and renewable energy projects in commercial buildings. The program starts with a state or local-level government policy that classifies clean energy upgrades as a public benefit. These upgrades can be financed with no money down and then repaid as a benefit assessment on the property tax bill over a term that matches the useful life of the improvements. The assessment transfers on the sale of the property and can be passed through to tenants where appropriate. While facilitating sustainability efforts, the program reduces property owners' annual costs and provides dramatically better-than-market financing for green new construction.
Recent policy in New York City has been passed to allow this financing mechanism for commercial properties in the five boroughs. This presentation will be a comprehensive introduction to C-PACE and will cover:
- How C-PACE Works
- Benefits of C-PACE
- Qualifying Properties and Project Types
- How C-PACE Helps Enhance and Complete Capital Stacks
- How C-PACE Can Help Property Owners Save Money and Meet the City's Ambitious Climate Targets
- How to Get Started with C-PACE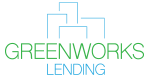 Event Time:
Wednesday, September 23, 2020 -

3:00pm

to

3:30pm